The Latest from Mini: A John Cooper Works Countryman That Goes from Road to Trail Like No Other
Mini has unveiled the latest John Cooper Works Mini that can make the switch from the track to a dirt trail easier than any other JCW model. The 2013 Mini John Cooper Works Countryman is the first JCW Mini to receive Mini's ALL4 all-wheel-drive system and an optional six-speed automatic. Under the hood the JCW [...]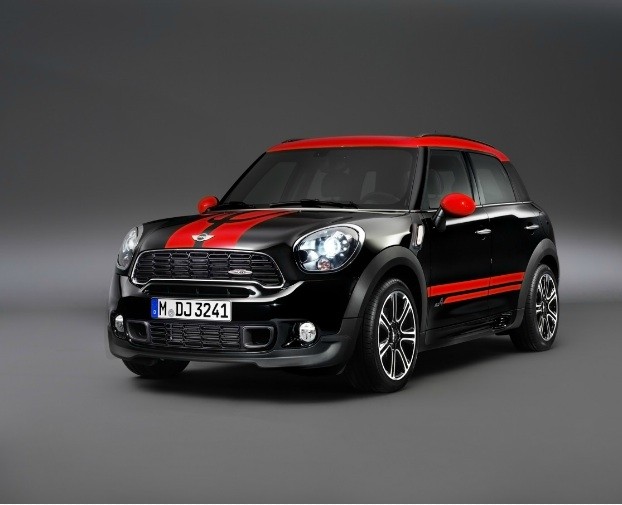 Photo: Mini
Mini has unveiled the latest John Cooper Works Mini that can make the switch from the track to a dirt trail easier than any other JCW model. The 2013 Mini John Cooper Works Countryman is the first JCW Mini to receive Mini's ALL4 all-wheel-drive system and an optional six-speed automatic.
Under the hood the JCW Countryman is powered by a turbocharged 1.6L four-cylinder that puts out 211 horsepower and 207 lb-ft. of torque, which can be bumped up to 221 lb-ft for brief moments with the over boost function. Buyers can choose from a six-spped manual or automatic gearbox. With the manual the JCW Countryman reaches 0-62 mph in 7.1 seconds, while the automatic is a few ticks slower at 7.5 seconds. The JCW Countryman has a top speed of 127 mph.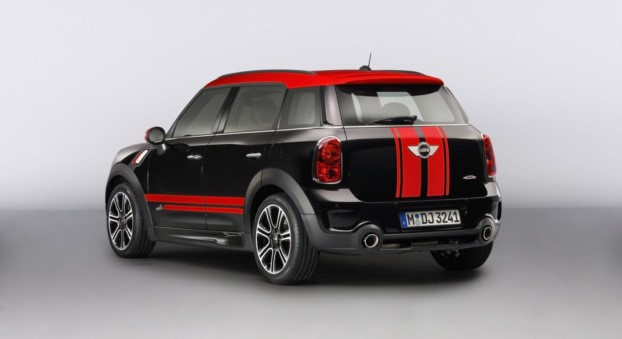 Photo: Mini
Other changes to the JCW Countryman includes a standard sports suspension with stiffer spring and damper settings, strengthened anti-roll bars and a 10-millimeter drop in ride height, an aero kit, sports exhaust and 18-inch wheels. The standard-fitted DSC (Dynamic Stability Control) includes DTC (Dynamic Traction Control) mode and the standard Sport Button tweaks the engine responses and adjusts the power steering. The color Chili Red can be specified as a contrasting paint finish for the roof and exterior mirrors in addition to the standard Light White and Jet Black colors.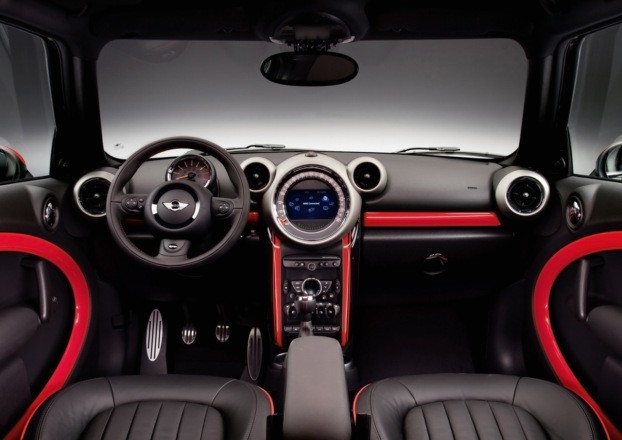 Photo: Mini
Inside the JCW Countryman gets sports seats in Diagonal Track Carbon Black cloth trim with red contrast stitching, while sports seats with Lounge Leather trim in Carbon Black Championship Red can also be ordered. The trim strips around the cockpit, door panels and center console come in Piano Black as standard, but the Chili Red theme can be applied cockpit, doors and center console.
The 2013 Mini John Cooper Works Countryman will arrive this fall.