The Killer Whale Submarine Looks and Behaves Like an Orca (Photos)
This is your opportunity to commandeer a killer whale. Not only does the Killer Whale Submarine bear a resemblance to orcas, it breaches and submerges just like one too. The two-person submarine protects those inside with a watertight half-inch-thick acrylic canopy. Two levers control the pectoral fins for rolls and stealthy dives, according to Hammacher [...]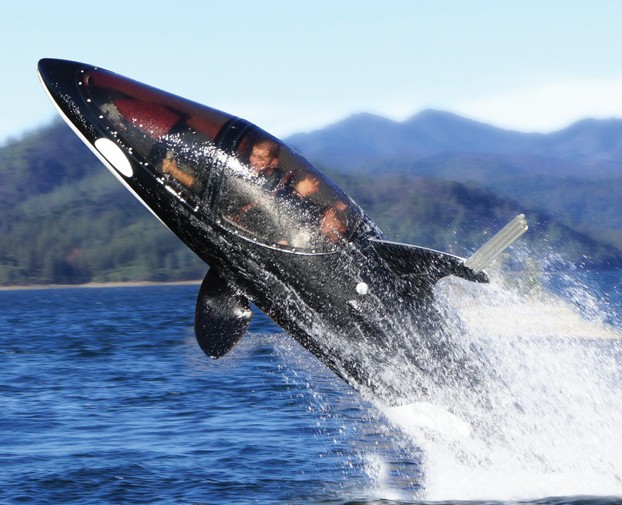 Image: Hammacher Schlemmer
This is your opportunity to commandeer a killer whale.
Not only does the Killer Whale Submarine bear a resemblance to orcas, it breaches and submerges just like one too. The two-person submarine protects those inside with a watertight half-inch-thick acrylic canopy. Two levers control the pectoral fins for rolls and stealthy dives, according to Hammacher Schlemmer. Steering is done with the dual foot pedals that control vectored thrust of the 255-horsepower Rotax axial flow engine. The result is realistic whale behaviors, such as spyhopping and porpoising.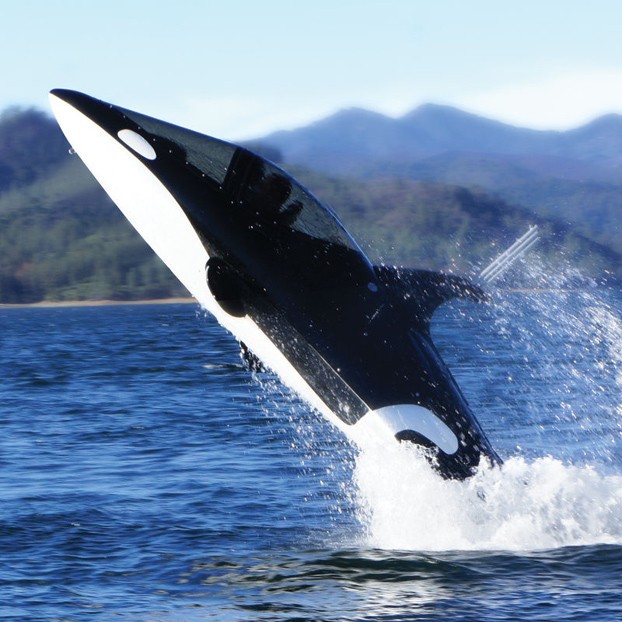 Image: Hammacher Schlemmer
The whale submarine can hydroplane up to 50 miles per hour over the water's surface and cruise submerged up to 25 miles per hour. The dorsal fin has an integrated snorkel that supplies air to the engine submerged up to five feet.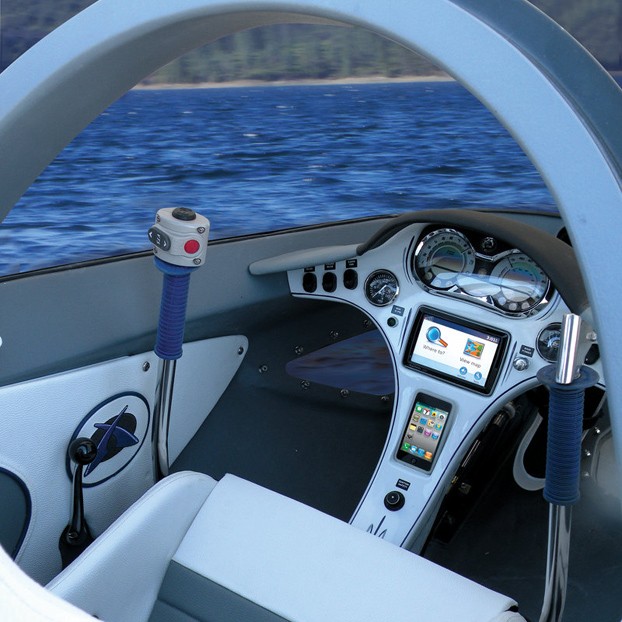 Image: Hammacher Schlemmer
The dashboard of the cockpit includes a speedometer, tachometer, engine gauge, air pressure gauge and screen that displays a live video feed from a camera on the dorsal fin.