The First Ultra-Widescreen HDTV Turns Your Living Room into a Screening Room
Attention true movie fanatics: If you've dreamed of the day when you could watch movies at home the way the director intended, without those annoying black bars on the top and bottom of your screen, now you can. But you're going to need to make some wall space. The first ever 21:9 aspect ratio HDTV [...]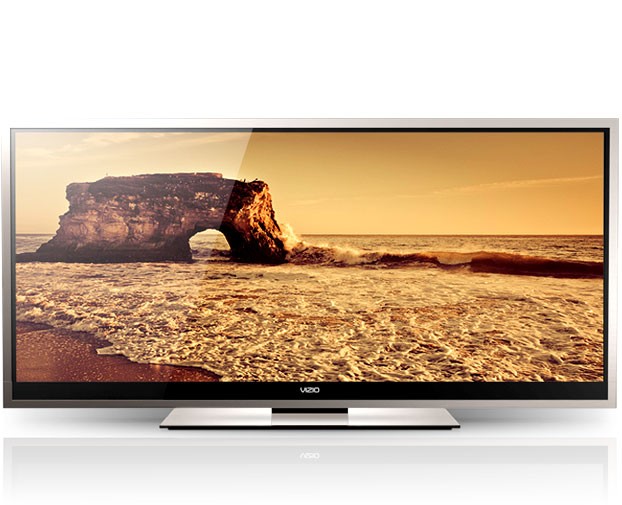 Photos: Vizio
Attention true movie fanatics: If you've dreamed of the day when you could watch movies at home the way the director intended, without those annoying black bars on the top and bottom of your screen, now you can. But you're going to need to make some wall space.
The first ever 21:9 aspect ratio HDTV is now available in the US – the Vizio CinemaWide. It's got an "Ultra-Widescreen" design that gives serious movie enthusiasts the ability to view movies the way they are shown in theaters, with no black bars, no stretching, no zooming, or no (the worst insult of all) cropping.
The wall-dominating 58-inch CinemaWide ($3,499) expands the boundaries of the conventional widescreen to deliver movies in 2560 x 1080 resolution with features Edge Lit Razor LED backlighting, bringing the theater experience right into your living room.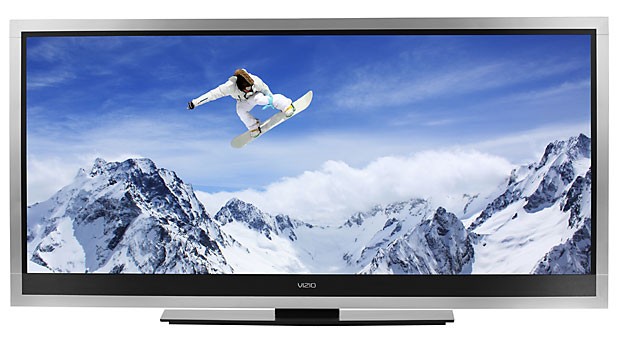 Big fan of 3D for both movies and gaming? Who isn't? The CinemaWide comes with Vizio's Theater 3D technology and four pair of Theater 3D glasses for full-contact, flicker-free, crystal clear group viewing of a 3D picture that's that's up to two times brighter than conventional active shutter LCD TVs, with significantly less crosstalk, a wider horizontal viewing angle, and smoother fast motion scenes.
And all those stunning visuals would mean nothing without equally impressive audio. The CinemaWides boast performance audio technologies from SRS Labs that deliver an immersive, virtual, high definition surround sound through StudioSound™ HD – the ultimate all-in-one audio suite designed specifically for flat panel TVs using only the built-in TV speakers.
Now if we could just get one with a built in popcorn maker, we'd never have to go to the theater again.