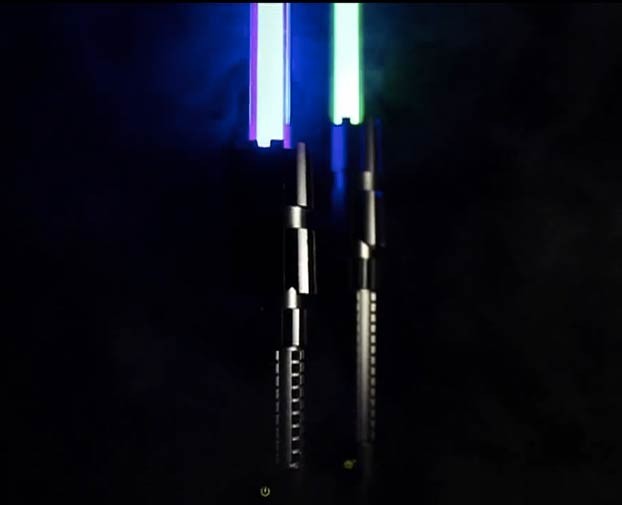 Image: Screenshot
Ready to feel like a real-life Jedi?
The LaserSaber looks and feels like the lightsabers from "Star Wars," featuring a magnetic gravity system that lets users power up and down the blade — no CGI required.
The manufacturer says the lasers are the most powerful ones you can legally own. The device also uses a 32-inch polycarbonate blade and hilt made of aircraft-grade aluminum.