The Black Box of Hard Drives
This thing is protected not only from bumps, shocks, crushing, weather and chemical submersion, but also theft.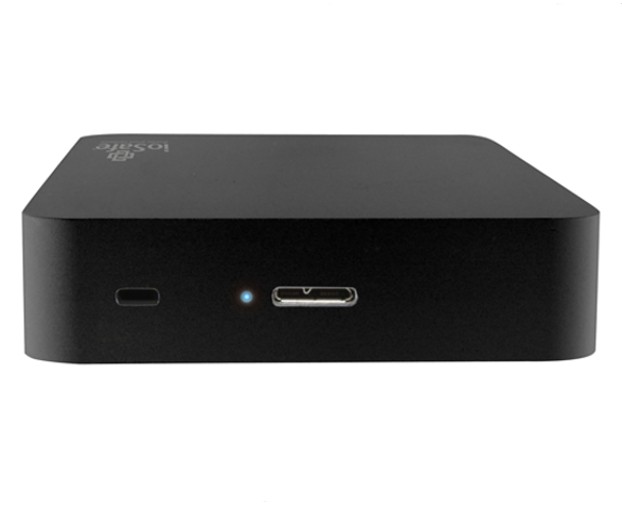 ioSafe Rugged Portable: $249, 500GB; $299, 1TB
What are the chances your hard drive will get struck by lightning? Maybe we should back up a bit…in a couple of ways. First, backing up two days, Saturday was World Backup Day. And second, if you're not already safehousing your data, moving forward you really should back up.
The ioSafe Rugged Portable ensures your digital goodies are protected on several levels. You could drop it from a second story window, run over it with a small car, leave it immersed in saltwater or deisel fuel for a few days or — should you be cursed with computing in such conditions — expose it to ultraviolet rays, fog, ice, freezing rain and/or blowing dust or sand.
If after surviving all that, some dingus decides to try to swipe the drive, they'll first have to contend with it being secured (presumably to an immovable object) via its theft-resistant slot; and then with the open source encryption software included.
This rugged champion of safe everyday data is available in half and full terabyte capacities, as well as USB 3.0 and FireWire 800/USB 2.0 configurations. Each Mac and PC-compatible variation includes a one-year warranty and one year of their one-time, no-questions-asked Data Recovery Service. Three or five years of the Data Recovery Service are respectively $50 and $100 more.