The $6.81 Million Zippo Lighter with Hidden Pistol
Doesn't it suck to have to bring a pistol and a lighter? If the iPhone can consolidate phone and music player, then surely something must exist to solve this pressing issue. This Zippo lighter, sold in 2006 for $6.81 million to an anonymous bidder, was outfitted to hold a tiny pistol, capable of firing 6 [...]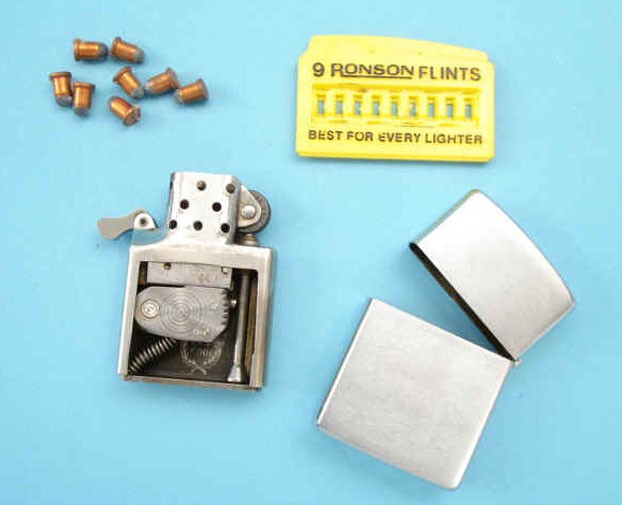 Image courtesy collectorebooks.com
Doesn't it suck to have to bring a pistol and a lighter? If the iPhone can consolidate phone and music player, then surely something must exist to solve this pressing issue.
This Zippo lighter, sold in 2006 for $6.81 million to an anonymous bidder, was outfitted to hold a tiny pistol, capable of firing 6 mm cartridges, BoingBoing reported.
Doesn't look like it can light a cigarette though. Bummer.