Thailand Celebrates New Year with Countrywide Water Fight (Photos)
On this side of the world, Americans spent the weekend stressing over their taxes. In Thailand, folks spent the same weekend with a countrywide water fight. I don't mean to sound un-American, but the latter definitely seems more enjoyable. Songkran, which began April 13 and ended on the 15, is a Thai festival that marks [...]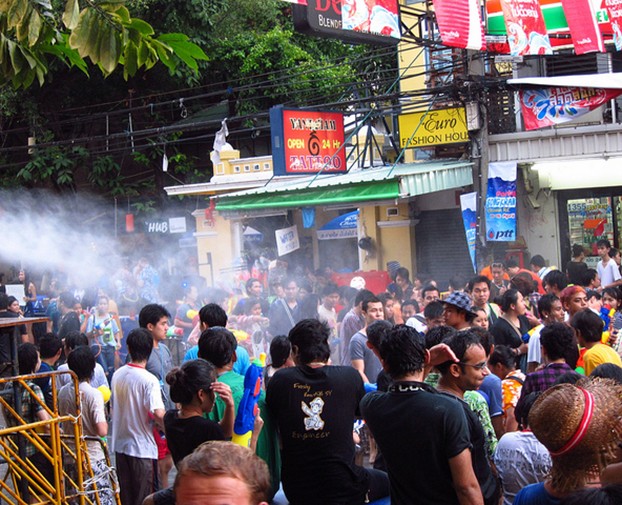 On this side of the world, Americans spent the weekend stressing over their taxes. In Thailand, folks spent the same weekend with a countrywide water fight. I don't mean to sound un-American, but the latter definitely seems more enjoyable.
Songkran, which began April 13 and ended on the 15, is a Thai festival that marks the traditional new year. Because this typically falls on the hottest time in Thailand, it is celebrated with the throwing of water, which also symbolizes cleansing and renewal.
Not to mention, this looks like plain fun.