Testing Whiskey With a Chip and a Laser
Testing whiskey used to require a good nose, palate and eye. Now all you need is a laser.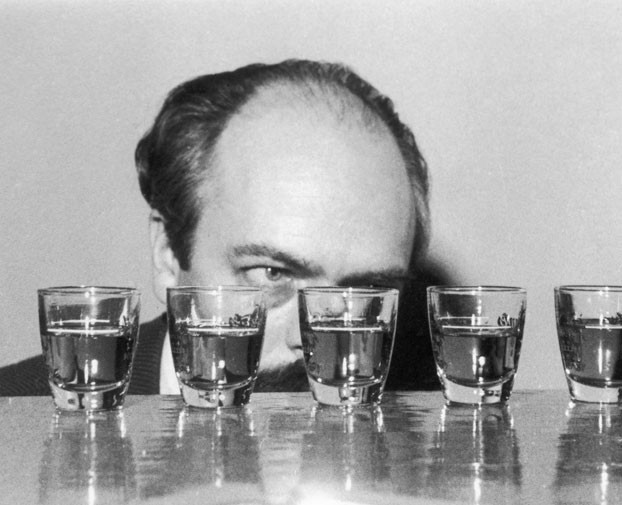 Identifying a good glass of whiskey requires attention to color, aroma and taste, and it takes some experience to learn. Spectroscopic tools can now automate this process, but most of them are complicated to use. Praveen Ashok of the University of St. Andrews in Scotland (where else?) and his colleagues have proposed a simple, portable device that tests whiskey (or any other beverage) without losing any to evaporation.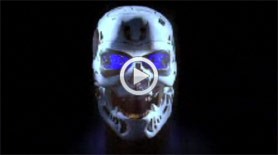 DNEWS VIDEO: CYBORGS, WIRELESS INTERNET, EXOSKELETONS, SYNTHETIC LIFE AND MORE …
PHOTOS: Life in a Drop of Water
The device is a microfluidic chip made of a type of clear plastic. Four channels are cut into the plastic. One is in the top for the whiskey to go in. This leads to an exit channel on one side which lets the user pull liquid through with a suction syringe. Two more channels are at right angles to the inlet. One allows for a fiber optic cable to carry a laser beam, while the other carries the signal to a spectrometer. The researchers say they're able to analyze the liquor in about a minute. (For whiskey to be considered whiskey it has to have at least 40 percent alcohol).
BLOG: Whiskey Biofuel? Only in Scotland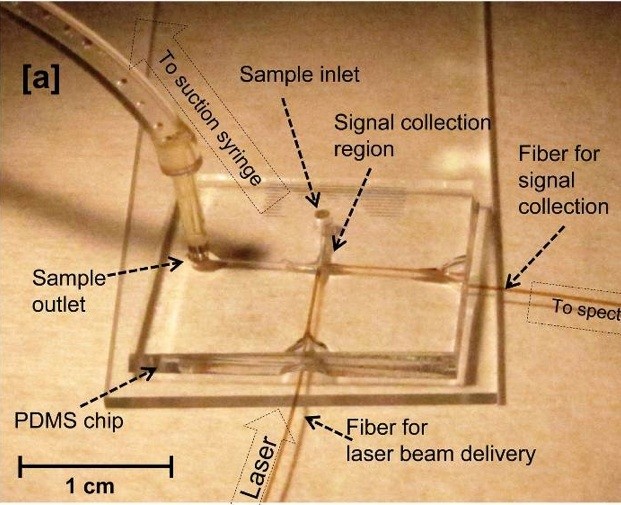 More interesting was the fluorescent background produced when the laser light hit the whiskey — it's very different for different types of the drink. The reason is that the organics — called congeners — in whiskeys differ according to the grains used to distill it, the kind of barrels it was aged in and even its age. This means that the device could test whiskeys for authenticity — and tell if that shot is really Jack Daniels, 30-year Johnnie Walker, or colored moonshine from an counterfeiter's still.