Test Drive: 2012 Ram Cargo Van Right For the Small Business Owner
For years, small business owners choosing a minivan for their commercial purposes have had to pull out the second and third row seats to fully utilize the vehicle. They also had to contend with potential "prying eyes" peering into the cargo space to see what was inside in case they wished to liberate some of [...]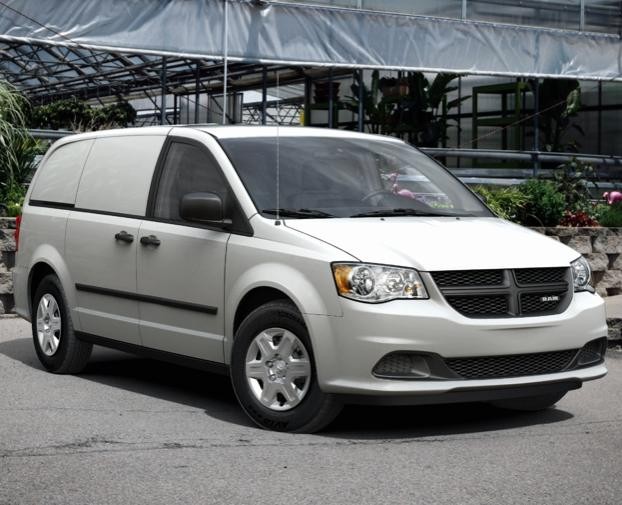 Images courtesy Ram
For years, small business owners choosing a minivan for their commercial purposes have had to pull out the second and third row seats to fully utilize the vehicle. They also had to contend with potential "prying eyes" peering into the cargo space to see what was inside in case they wished to liberate some of those items.
Ram, the new truck spinoff division at the Chrysler Group, now offers a commercial cargo van, Ram C/V, for those business operators utilizing fleets of minivans.
"We see growth in the Class 1 light commercial vehicle market," said Fred Diaz, President and CEO, Ram Truck Brand and Chrysler de Mexico — Chrysler Group LLC. "With its class-leading capability and a lower total cost of ownership, the highly versatile Ram Cargo Van is a great vehicle choice for small businesses and commercial fleets."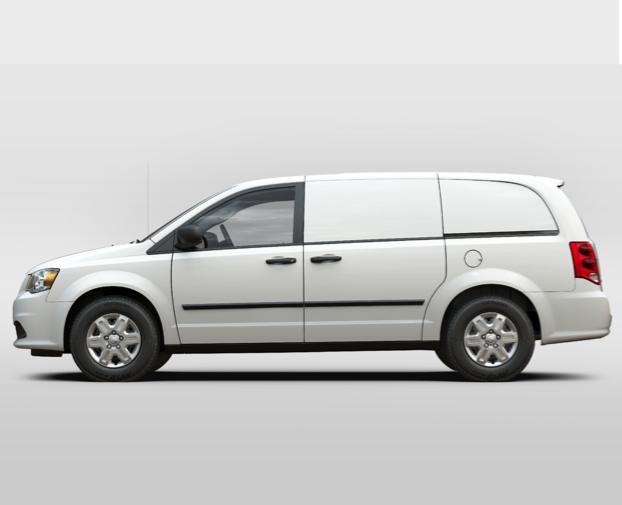 Basically, Ram takes the Dodge Caravan, strips down everything from the front seats rearward and adds a structural aluminum rear load floor and solid window panels. There is also an open mesh cage just aft of the front bucket seats.
The C/V is versatile, if nothing else. Payload is 1,800 lbs., it will tow up to 3,600 lbs. and it has a Gross Combined Weight Rating higher than that in the Ram 1500 with a V-6 engine.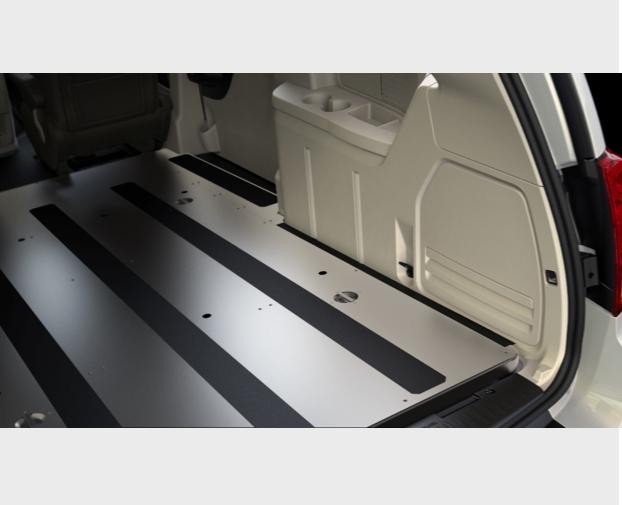 As with most other corporate vehicles with a six-cylinder engine under the hood, the new Ram Cargo Van features the 3.6-liter Pentastar six that generates 283 hp and 260 lb. ft. of torque in this application. It is backed by a smooth six-speed automatic transmission in front-wheel drive and there is even driver-selectable fuel economizer mode for added benefits to small business owners with tight fuel budgets. Fuel economy is rated at 17 mpg city and 25 mpg highway.
Forward of the cargo space is a passenger compartment for two that features all the latest amenities offered on the Dodge models but from the cage back the power and safety features are deleted. The dual sliding side doors and rear liftgate are all manually operated and the side curtain airbags are removed, all for cost savings for the business buyers.
One option that I would strongly recommend is the rearview camera as all of the rear windows are now solid panels. Our tester did NOT have this feature on it which made for some very nervous moments when clicking the dash-mounted gear selector into "R."
The vehicle basically drives and rides like any other minivan from the group and enough cannot be said about the new corporate six-cylinder engine – it's just that much of an improvement.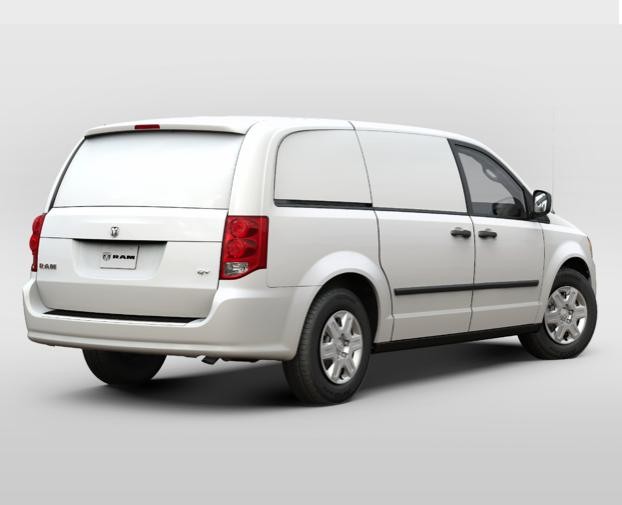 Pricing for the 2012 Ram C/V Cargo Van begins at $22,420 with our tester coming in at $26,680 after adding some technology and comfort items.
It's not sexy, it's not sporty, and it's certainly not for the average car buyer, but for a small (or large) business owner seeking a more commercial-like alternative in the small vehicle segment the new Ram Cargo Van is certainly worth a look.