Tell Your Car to Play Your Favorite Song
Volvo teamed up with Spotify to launch a voice-activated, music-streaming service for your car. ->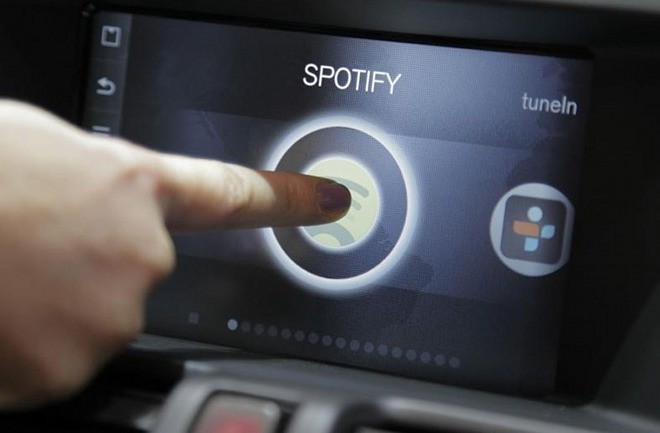 Let's say you're driving your new Volvo through rural Vermont at the tail end of winter and snowflakes as big as feathers are softly falling down. You're overwhelmed with beauty and the unbearable lightness of being.
BLOG: Reach Into Transparent Computer, Grab Content
A moment like this deserves some etherial music, perhaps Erik Satie's "Gymnopedie No. 1." But you don't have it on your iPod or iPhone and what are the chances it'll be played on the radio? What do you do? Simply tell your car to play it.
Volvo has partnered with Spotify to launch a voice-activated music-streaming service for its vehicles. Sensus Connected Touch, as it's called, will let drivers us their 3G/4G dongle or smartphone connection to stream music directly through their dashboard.
The Android-based system will will also include apps for Google Maps, iGO-powered GPS navigation and TuneIn, another music streaming service.
BLOG: Video Reveals Invisible Motion All Around Us
The Spotify-equipped Sensus Connected Touch will be available on all new Volvos beginning May 2013, just in time for summer joyriding. Owners of 2011 and 2012 models will be able to retrofit the system in their vehicles.