Teen Birth Rate at All-Time Low
Why the drop? Some credit the recession. Others point to increased use of birth control among teens.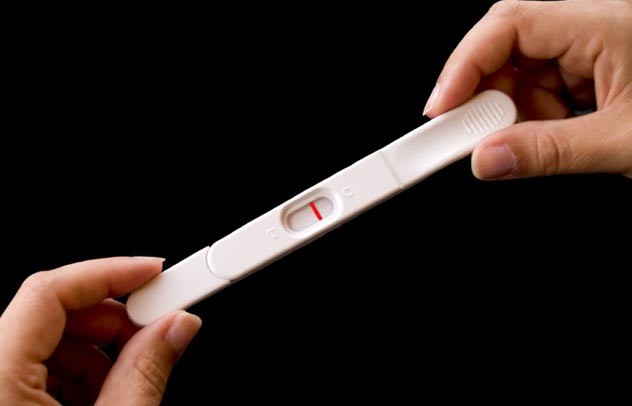 New data from the Centers for Disease Control and Prevention's National Center for Health Statistics found that the birth rate for U.S. teenagers (ages 15 to 19) fell 6 percent in 2009, the lowest level ever recorded in nearly seven decades of tracking teenage childbearing.
The report, "Births: Preliminary Data for 2009," written by Brady E. Hamilton, Joyce A. Martin, and Stephanie J. Ventura, offers a breakdown and closer analysis of the findings:
The number of births to teenagers under age 20 also fell 6 percent. The rate in 2009 was 39.1 births per 1,000 teenagers 15-19 years, down from 41.5 in 2008 and 8 percent lower than in 2007. Rates declined for all age groups under 20 years.

The rate for the youngest teenagers, 10-14 years, fell from 0.6 to 0.5 per 1,000, the lowest level ever reported. The birth rate for teenagers 15-17 years declined 7 percent to 20.1 per 1,000. This rate dropped 9 percent from 2007 (22.1) to 2009, and was 48 percent lower than the rate reported in 1991.

The birth rate for older teenagers dropped 6 percent in 2009, to 66.2 per 1,000 aged 18-19 years. The rate fell 10 percent from 2007 to 2009, and the 2009 rate was 30 percent lower than in 1991.

Rates fell significantly for all races and Hispanic origin groups between 2008 and 2009, with declines ranging from 4 to 6 percent (for non-Hispanic white, non-Hispanic black, and Asian teenagers). The rate for Hispanic teenagers aged 15-19 fell 10 percent in 2009 to 70.1 births per 1,000, the lowest rate ever reported for this group in the two decades for which rates for Hispanic teenagers are available. Rates for all groups reached historic lows.
Why the drop? The CDC study did not explore why the teen birth rate is at an all-time low. Some credit the recession (people tend to choose to have fewer babies in hard economic times), though it seems unlikely that the majority of teen pregnancies (often unplanned) were deterred by the tough economy.
Others point to abstinence education efforts, though the most likely explanation is an increased use of birth control by teens (earlier this year the CDC released data showing that 87 percent of boys and 79 percent of girls reported using some form of birth control.)
Photo credit: iStockphoto