TechShop: Laser Cutters For The People
There are few things you can't build at the TechShop -- but please read the directions first.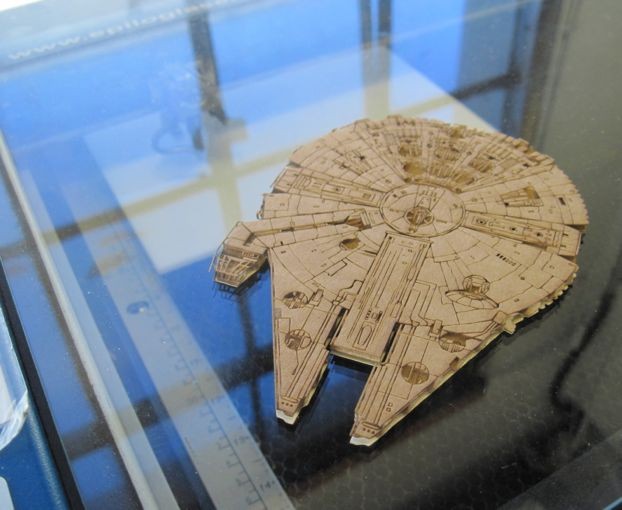 In lesser hands, the TechShop could be an incubator for industrial accidents.
This two-story industrial space near downtown San Francisco hosts dozens of powerful machine tools that can turn everyday materials into new and innovative objects, but which can also inflict serious damage on their operators. And anybody can sign up to spend their days here for $125 a month.
That makes it one of the most visible outgrowths of "maker" do-it-yourself culture. I stopped by TechShop SF — other locations exist farther south in the Bay Area in Menlo Park and San Jose; the Detroit suburb of Allen Park; Raleigh, N.C.; and, coming over the next few months, Round Rock, Tex.; Pittsburgh and Arlington, Va. — to get a sense of its possibilities.
ANALYSIS: Shark Car in 3D-Printed Polymers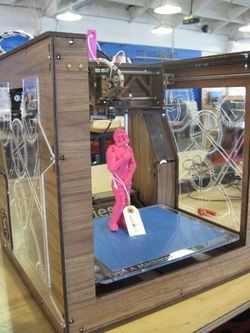 The first warning that this 17,000-square-foot facility isn't a typical operation is the waiver you must sign before stepping onto the shop floor. You can hear the need for that paperwork from the lobby: a raucous array of cutting, shaping and joining tools, many with names that evoke medieval torture instruments.
For instance, a mechanical "planishing hammer" pounds metal into various shapes, while an "English wheel" bends it into complex curves. A larger contraption, the Jaws IV Ironworker, "can put a hole into anything," summarized TechShop user Jesse Harrington Au (his day job is at the design-software firm Autodesk, a partner of TechShop) as he held a half-inch steel plate with a circle cleanly cut out.
Farther down the hall, a waterjet cutter mixes fine grit with a 15,000-psi stream of water to precisely carve metal and other immovable objects. Much of this apparatus consists of a bed of water to absorb that punishment and prevent the thing from destroying the floor underneath.
A computer-controlled router uses a series of fan-driven vacuums to hold large pieces of wood in place; they make more noise than the bit that smoothly begins carving an arc through a thick section of flooring.
(Chief experience officer Dan Woods said the shop hasn't had any "super serious accidents ever… no missing limbs or eyes or anything like that," although one user did lose a thumbnail last month.)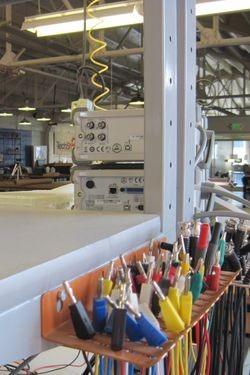 The upstairs is quieter and feels less industrial, with meeting rooms and smaller devices such as 3-D printers and laser cutters. The former build objects from extruded plastic–in some cases, based on patterns generated from photos of a real-world object using software like Autodesk's 123D Catch. (Take a moment to contemplate cloning physical items with some of the same computerized ease as songs or movies.) The latter, Harrington Au said, represent "the gateway drug of TechShop," carving and whittling cardboard, wood, glass and other material with astonishing delicacy.
TechShop members have employed all this hardware to craft decorations and trinkets (for example, the tiny cardboard model of the Millennium Falcon above) as well as larger, more serious things.
NEWS: Dinosaur Robots Made from 3D Printed Bones
One showed off a folding kayak, made out of corrugated polyethylene not too different from the plastic tubs in post offices. The Square payment-processing company prototyped its mobile credit-card reader here. OpenROV assembles small, remote-controlled submarines here out of laser-cut plastic parts, circuit boards and such outsourced parts as propellors.
And one member, after building his own 3D printer here, has since gone into business as Type A Machines to manufacture more of them. In its own weird way, this shop has begun to reproduce itself.
Updated to correct the order of TechShop openings and Harrington Au's relationship.
Credit: Rob Pegoraro/Discovery