Techie Ways To Weather 'Frankenstorm' Sandy
As Hurricane Sandy pummels the East Coast, here are a few ways to stay on top of the storm.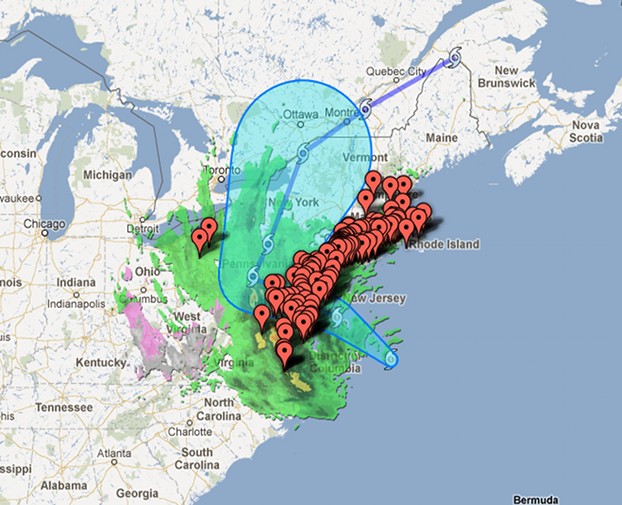 As Hurricane Sandy — aka Frankenstorm — winds up to wallop the East Coast, many people are bracing for absolute chaos. With wide-spread blackouts, flooding and wind damage all on the menu, millions of people are being advised to take caution and be vigilant.
Compliments of Fast Company, here are a few ways Sandy has disrupted and prompted the world of tech to help people weather the storm.
PHOTOS: Wind Power Without The Blades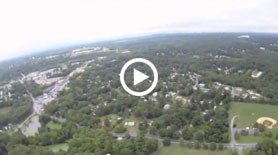 DNEWS VIDEO: IPHONE IN SPACE EXPLAINED
So people can monitor Sandy, Google has created an interactive crisis map, complete with weather updates, evacuation routes and other useful information for those stuck in the storm.
Unfortunately Google had to cancel an event in New York where the company was expected to launch a new 10-inch tablet alongside the Nexus 4 smartphone. Facebook also had to cancel an open engineering day, plus a Gifts event at FAO Schwartz.
However, both the Wall Street Journal and the New York Times have lifted their online paywalls during the storm so that anyone can use their websites to stay informed. Typically, online digital and print subscribers can view extended online content.
ABC's Johanna Stern put together a useful list of apps that help people stay on top of the storm's developments. The list includes Apple's Dark Sky, a $3.99 app that monitors the storm in HD and gives users minute by minute information. Also on the list are disaster information apps from FEMA and the Red Cross.