Tech Takes Sting Out Of Swing
Tunable absorbers in baseball bats eliminate the vibrations so you can swing for the fences.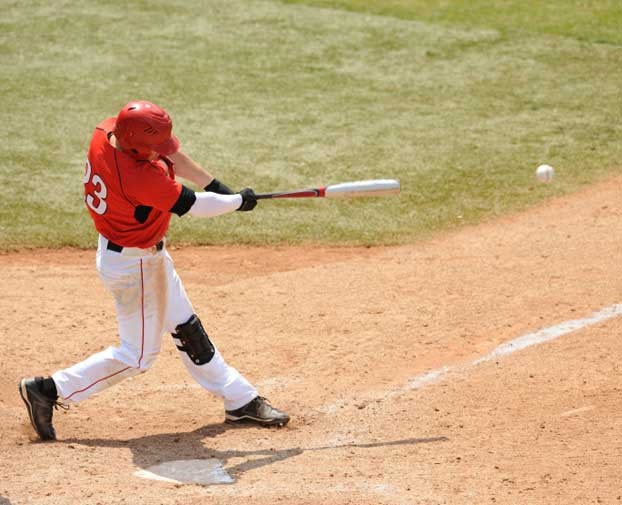 Two summers ago, I played on a championship slowpitch softball team. A few of my teammates were, and still are, real bat hounds. As obsessive merchants of home-run glory, they would troll bat auction sites for their white whales and spoke of their conquests like wine connoisseurs do over vintage bottles of Pinot Noir.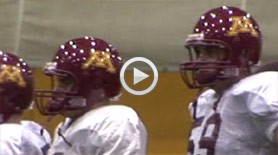 DNEWS VIDEO: SPORTS AND TECH
PHOTOS: How Tech Screwed Up The Olympics
If the Amateur Softball Association (ASA) ever certifies the following, I suspect it's only a matter of time before their bats are equipped with these: Dr. Daniel Russell's tunable vibration absorbers that take the sting out of the swing.
Russell, a number-crunching professor in the graduate program of acoustics at Pennsylvania State University, has calculated that vibrations between 600 and 700 hertz (Hz) cause the most pain when batters miss hitting the ball on the bat's sweet spot.
Trust me, I'm a professional shanker of easy outs off the handle or end of the bat, and doing so feels like touching an electric fence.
"Having identified that vibration I helped tune a mass spring vibration
absorber" embedded in the bat's knob "that attacks that frequency," Russell told Discovery News. "We tried it out and did
pre and post measurements and found that it completely removed that
unwanted vibration from the bat."
Russell worked with baseball bat manufacturer Marucci Sports to incorporate the technology into their youth and senior league bats.
"I know a number of coaches with little kids who have used the bats
with great success," said Russell. "Their kids aren't complaining about bad
hits or that they want to quit because their hands are sore."
Much to the dismay of the softball-bat mercenaries I knew who roved the grounds of the Rainbow Softball Center in Columbia, Mo., Marucci doesn't make softball bats. Even if they did, I doubt my old teammates would purchase any.
You see, Marucci's pitch-man is former St. Louis Cardinal Albert Pujols, who left many rabid fans of Redbird Nation somewhat disgruntled when he dumped the Cards for big money in Southern California. If I know my former teammates, it'll be a cold day in hell before they step up to the plate holding anything endorsed by Pujols.
NEWS: Baseball Pitching Tricks: How They Work
But, guys, if you're listening, now might be a good time to pitch Dr. Russell your ideas for The Ultimate Softball Bat. He'll be presenting his research this Monday, October 22, at the Acoustical Society of America (ASA) conference in Kansas City.
Dudes, that's just a quick jaunt down I-70. You might have to play hooky from work, but don't worry, your secret is safe with me.