Tech Sees Fire Where There's Smoke
A sensor that works better than infrared can find fire sources, even when dust and smoke are thick.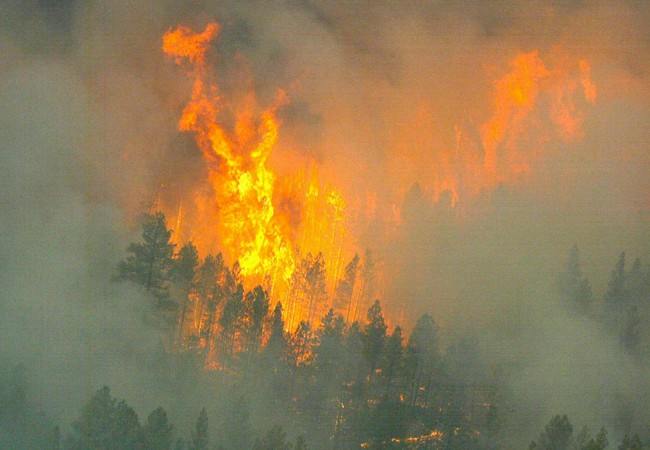 Wildfires that produce a lot of smoke are difficult to manage because the source of fire can be hard to see. From the air, firefighting units typically use infrared cameras to help spot the hottest and most intense parts of a fire. But when conditions are far to dusty and smokey, the infrared technology is not effective.
Researchers at Fraunhofer Institute for High Frequency Physics and Radar Techniques in Wachtberg, Germany, have developed a sensor that can see through the smoke. It works at a much lower frequency than the infrared sensors, and is less affected by dust particles. It can also see down through thick foliage to locate hidden areas of fire.
"Particles of dust and smoke are practically transparent in the microwave range, but the radiation is still strong enough for the source of a fire to be detected," said team leader Nora von Wahl. "From a height of 100 meters, we were able to locate fires measuring five meters by five meters in low visibility conditions," she said.
The system is also quite effective for locating fires that are smoldering beneath the top layer of earth — a problem that occurs with wildfires thought to have been snuffed out.
Photo: George Frey-Pool/Getty Images