Tamagotchis Turn 15, Feel Old Yet?
The popular 90's toy is back with a full-color version to celebrate it's 15th anniversary.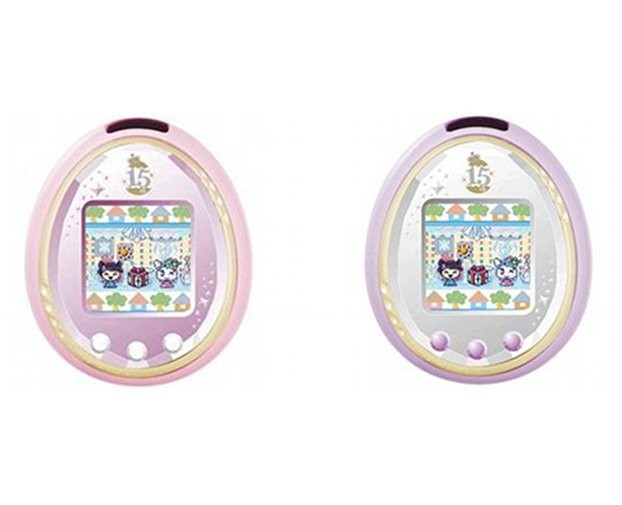 Tamagotchi iD L 15th Anniversary Model: $112
In the days before smart phones, media players, and iDevices, there were Tamagotchis, the cute little egg-shaped devices that contained a digital pet. The pet needed to be taken care of daily. If they weren't played with, fed and picked up after properly they would die, resulting in untold guilt for the child playing it.
The toys, created by Japanese company Bandai, wasn't without its controversy. Kids (including one curly haired blogger) would sneak them into school just to keep their digi-pets alive, which may have been the unofficial beginning of bringing digital devices into the classroom. Tamagotchi just celebrated their fifteenth anniversary with the Tamagotchi iD L 15th Anniversary Model. The new version is a full color version of the original with slightly less cute characters. The anniversary version will run players about $112 without shipping. But if you're that into digital care-taking, I'm sure you could just pick up an app that will do the same thing.