T-Rex Bone + Diamonds = One Expensive iPad
Steven Hughes designs another luxury device encrusted with T-Rex bone and Ammolite.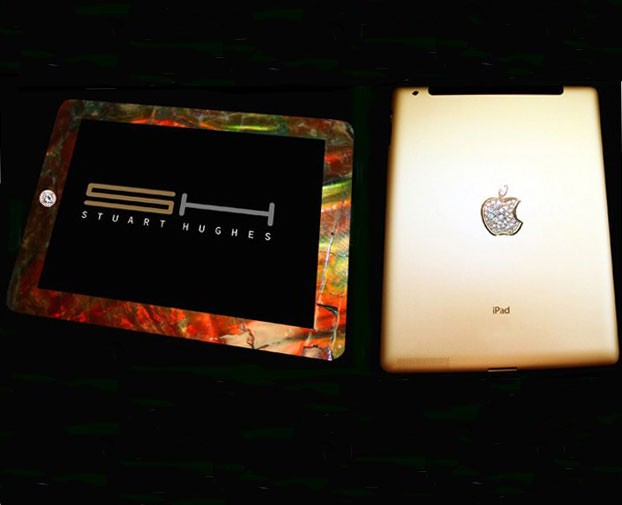 Back in the Late Cretaceous age, when dinosaurs roamed the earth, the Tyrannosaurus Rex was king. So it's only fitting that the world's most expensive custom iPad 2 contains bits of T-Rex thigh bone shaved into its Ammolite frame. The Canadian-sourced stone is over 75-million years old, making it the oldest in the world. The rest of the iPad is encased in 24-carat gold, has an inlaid 8.5-carat flawless diamond set in platinum with 12 gems surrounding it. The home button is crafted with 65 diamonds and 53 separate gems forming the Apple logo, totaling up to about $8 million.
DISCOVERY: Watch all new episodes of Gold Rush on Fridays at 9p e/p.
The prehistoric bedazzled device was designed by Stuart Hughes. He's best known for creating "ultra luxury" items like a diamond-covered iPhone 4 and even a golden Privé brick phone fit for Gordon Gekko. Supposedly, one iPad has already sold to an anonymous buyer. Let's hope for that guy's sake that this isn't another hoax like the "super yacht" one earlier this year.