Swollen Rivers From Space
New infrared and visible light satellite images capture the before-and-after effects of soaking rains in Illinois and Missouri. Continue reading →
Days of heavy rains have left many Midwestern states flooded. A view from space shows the Mississippi and Illinois Rivers near their confluence up river of St. Louis.
The before-the-flood image (right in the split image above and enlarged below) was captured by the Moderate Resolution Imaging Spectroradiometer (MODIS) on the Terra satellite on April 5, 2013. MODIS on the Aqua satellite captured the second image on April 20 (the bottom image), showing the swollen rivers and lakes, as well as the spring time greening of the land.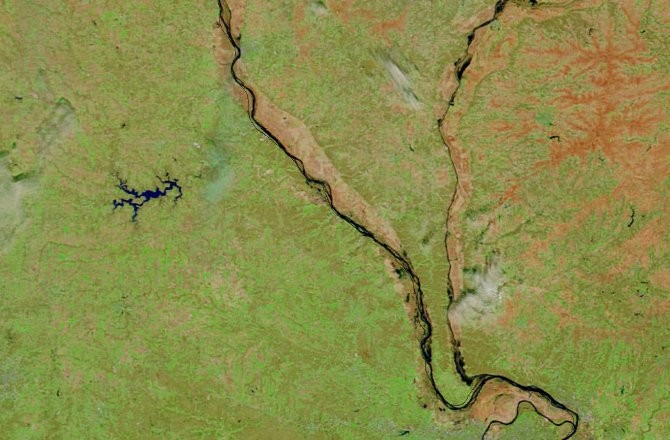 The lighter blue of the rivers in the flooded image also reveals that there is more sediment carried in the flood waters.
BIG PIC GALLERY: Earth as Art from Space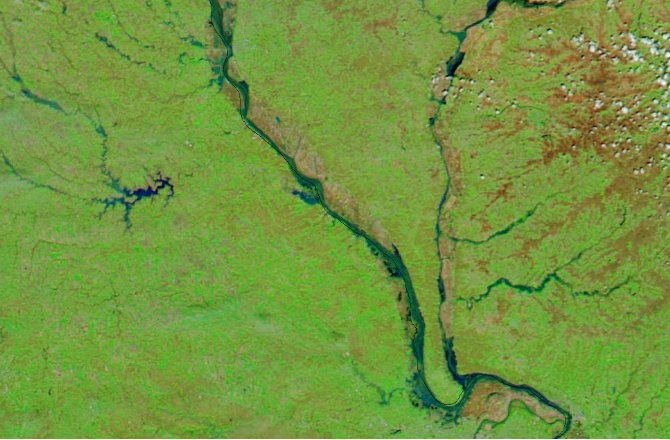 By combining infrared and visible light these images increase the contrast between land and water.