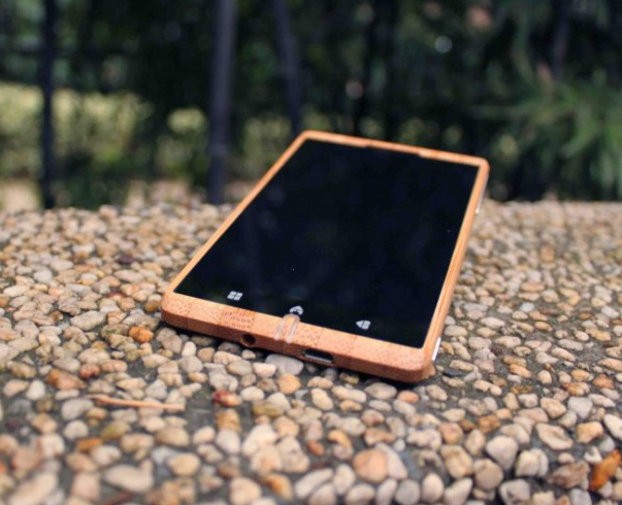 Earlier this year, the U.K. tech company ADzero announced that they would be releasing a bamboo mobile phone sometime in 2012. Well, sometime just came. At Droidcon, an Android event in London, the company released full specifications on the phone as well as a Kickstarter campaign.
The phone is made from treated organic bamboo and has 16 GBs of storage as well as an 8-megapixel camera with a shadow-minimizing feature. It will run on Android Ice Cream Sandwich and has a 1.4 GHz Samsung Exynos quad-core processor. From laptops to bicycles, bamboo is becoming a trend. It's has been a pretty popular choice among designers looking for a sustainable, yet durable choice for creating new things.
However popular the material, the ADzero phone still needs funding. Which is why they mentioned a soon-to-be started Kickstarter campaign. To get a phone, donors must give at least $500, which is apparently an "Early Bird Special" of $200 off of the original retail price.
This announcement was made on Friday, but there was no specific release date announced for the phone or when the actual campaign would start. If you're in the market for a sustainable phone and have the extra dough to spend, keep an eye out.