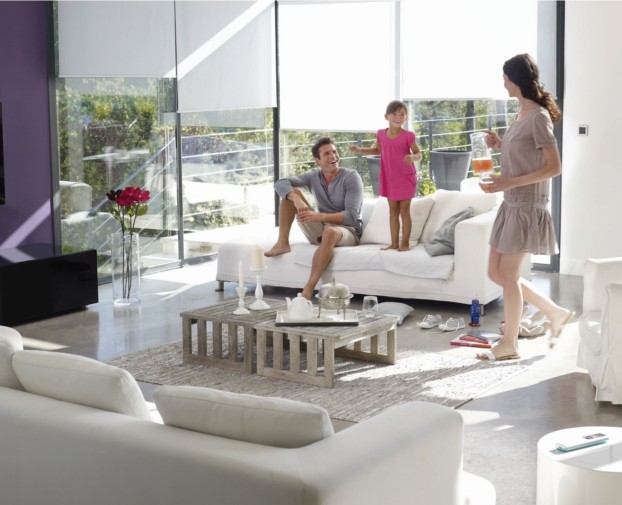 WireFree Solar Pack: $220
An international manufacturer with headquarters in New Jersey is up to something shady — but in a good way. The company, Somfy Systems, specializes in motorized window coverings. And they've come up with a solar solution kit for powering those coverings.
The kit consists of a photovoltaic panel, 'Y' harness connector, Ni-MH rechargeable battery and battery tube. It's made to power Somfy's both new and existing WireFree window coverings year round, in both high- and limited-sun areas. The solar panel, which is about a foot by an inch-and-a-half, is mounted inside the window and can be exposed to any direction.
Both the home automation factor and not having to replace battery tubes in potentially hard-to-reach areas are convenient. And yes, it saves money and energy. But we really like the idea behind this product for the same reason we like the elliptical that doesn't require outside power: It takes advantage of its very nature to be self-sustaining.