Stylish and Deadly: Cufflinks Made of AK-47s
The AK-47 gets a makeover as a high-end fashion accessory. The Fonderie 47 Cufflinks are made of metal from AK-47s and 18k rose and white gold, A Blog to Read reports. With only 20 pairs, each will cost a pretty penny: 30,000 Swiss Francs to be exact, or about $32,500. Incorporating the material from AK-47s [...]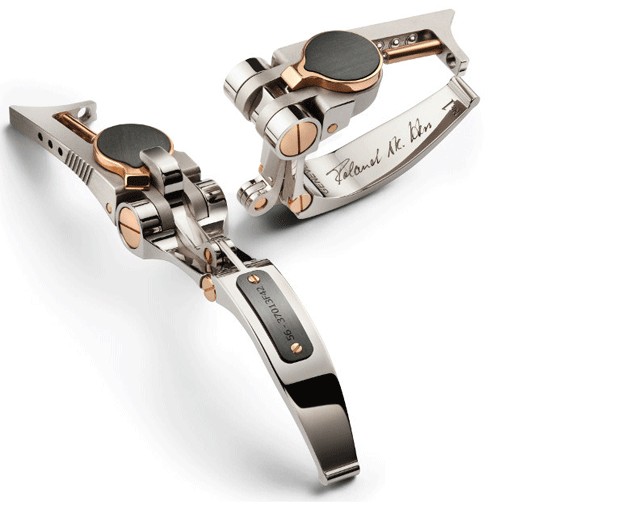 Image: A Blog to Read
The AK-47 gets a makeover as a high-end fashion accessory.
The Fonderie 47 Cufflinks are made of metal from AK-47s and 18k rose and white gold, A Blog to Read reports. With only 20 pairs, each will cost a pretty penny: 30,000 Swiss Francs to be exact, or about $32,500.
Incorporating the material from AK-47s is both an eye-catching and philanthropic move. The Fonderie 47 line is part of a campaign to rid Africa of assault rifles, the most common of which is the AK-47. Sales will help raise funds "to be used to literally buy and destroy guns in Africa that are often used as currency," A Blog to Read reports.
The availability of the guns had numerous negative effects ranging from violence to the abuse of woman and children. Since they are often used in trade, Fonderie 47 learned a while ago that in Africa you could literally buy up gun in exchange for currency, and then destroy them.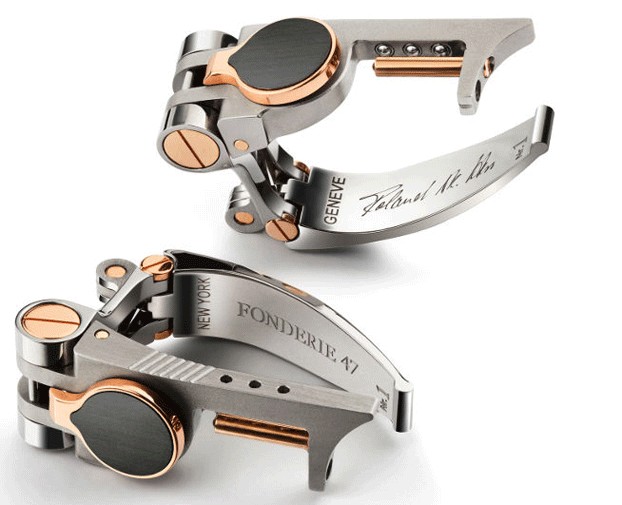 Image: A Blog to Read
At $32,500, a pair of cufflinks can purchase and destroy 100 assault rifles. If you want to snag yourself a pair, you need to know the right people. The items will be sold exclusively through parties and special events.