Stay the Night in a Radically Green Earthship
Earthships seem like they were built by environmental aliens who crash landed in the desert; now they make fun lodging during eco-minded vacations.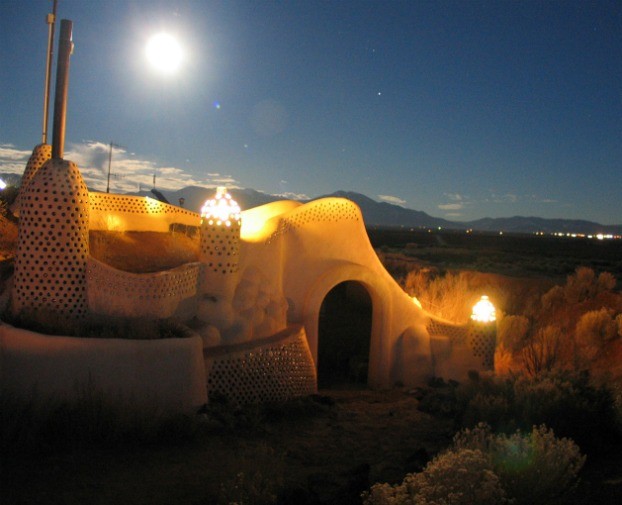 Earthships, like a lot of things that came out of the '70s, marked a radical departure from the norm. The brainchild of New Mexico architect Mike Reynolds, these houses look like the dwellings of uber-environmental aliens who crash landed in the desert and decided to make a go of it. Today, many of these residences are now offered as vacation rentals.
"It's extremely efficient, smart design for a building," Boulder-based journalist Rachel Cernansky, who stayed in an Earthship while visiting Taos, N.M., told Discovery News.
The Earth-conscious, autonomous, passive solar buildings are made from recycled materials. Reynolds designed his original structures using old tires, glass bottles, and cans rammed with earth that are plastered with stucco.
Horseshoe-shaped Earthships maximize solar gain in the winter while thick interior walls keep the inside temperature stable. Natural ventilation from skylights, windows, and underground tubes help as well. Earthships have solar panels and wind turbines that allow them to function off-grid. 
Earthship Biotecture Reynolds' firm, rents out five different Earthship houses in Taos, N.M., for fees that range from $120 to $295 per night. Vacationers can rent a wing of the house or the whole home. Each home can sleep between one and four or six people. They all have private baths and full kitchens to boot.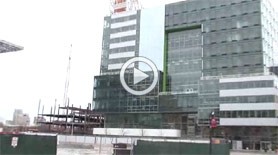 DNEWS VIDEO: GREEN ENERGY
Despite the scorching summer heat, the interior temperature naturally stayed at 67 degrees, she said. "You can naturally keep the building in the middle of the desert cool, in the sun, with no air conditioning."
She also described the house's extensive graywater system as conserving and fully using every drop of rainwater harvested from the roof. The Earthship she stayed in had a banana tree thriving in the south-facing greenhouse. Water is filtered and recylced so it can be used in progression. Water from the sink is filtered so it can run through the shower, then it's processed again for the toilet, and the final filtration sends greywater to the plants. Sewage treatment is contained, leaving groundwater untouched.
Cernansky said she and her husband are keen to return. "We keep talking about when we'll go back to Taos," she said. "We were actually thinking about building one ourselves."
Image: Earthship Biotecture