State of the Union Will Be State of the Art
The White House is launching Citizen Response, a Web platform that lets you highlight specific parts of the speech and share its relevancy with the President and your friends. ->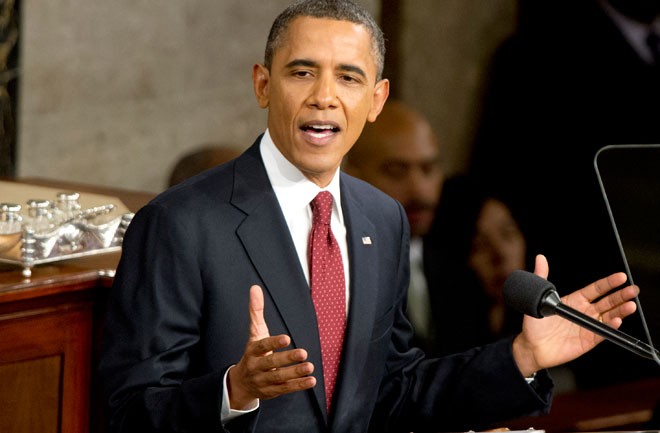 Tonight's State of the Union address is shaping up to be the most interactive address on record.
According to the White House's blog, "final touches" have been made to offer tech savvy viewers an experience that's "jam-packed with opportunities to respond to the speech, get answers to your questions and join an online video-chat with the President."
BLOG: Is Apple Developing A Smart Watch?
The newest tool in the White House's techie tool box is an application called Citizen Response that lets viewers "highlight a passage from the State of the Union Address, tell the President how you're connected to that issue and then share that specific part with your friends." The platform will be launched tonight along with a list of other features at whitehouse.gov/SOTU.
As it did last year, the White House will provide data-enhanced versions of the speech replete with charts, facts and other relevant info as President Obama makes his speech, which will be live-streamed on the White House's YouTube, Facebook and Google Plus pages.
"Citizen Response isn't the only thing that will launch when the President finishes speaking," states the blog. "As soon as the speech ends, we'll kick off a discussion about what President Obama said and answer your questions."
More than 2,000 people from around the country applied to join this #WHSocial conversation in person and 100 White House followers on Twitter, Facebook and Google Plus were invited to watch the speech live and participate in a panel discussion.
BLOG: Drones Become Art With New App
If you're interested in tuning in and getting your digital democracy on, the panel will be broadcast immediately after the speech on WhiteHouse.gov/SOTU. So chime in and pose your questions using the Twitter hashtag #WHChat or post to the White House's Google Plus page.
Credit: Ron Sachs/CNP/Corbis