Stainless Steel Pen Accepts Hi-Tec-C Cartridges
Why settle for a common plastic sheath when you could use this more deserving alternative?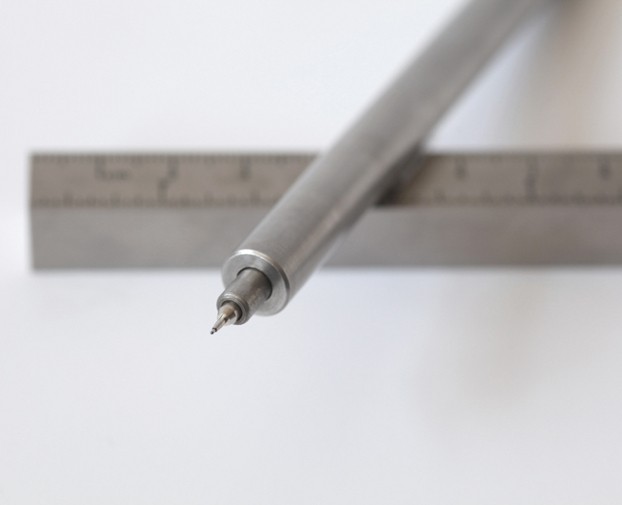 Pen Type-A: $50 by preorder / $99 after launch
Writing-implement enthusiasts are no doubt familiar with the widely coveted Hi-Tec-C pen, notable in particular for its fine-tipped point and inks chemically formulated not to bleed. While Hi-Tec-C pens are generally sold as cartridges housed in a plastic pen shell, Brooklyn design studio CW&T thinks those cartridges "deserve a more durable home," in the company's own words. Accordingly, it has created Pen Type-A, featuring a stainless steel alternative to the Japanese pens' standard plastic housing.
Pen Type-A offers a solid and virtually indestructible design with minimal embellishment and no branding. Milled and turned from a block of 304 stainless steel, the device is designed to achieve "just the right thickness and weight so it feels comfortable in your hand," its creators explain. One 0.3mm black Hi-Tec-C cartridge is included, and a dime screw on one end allows for easy replacement. Also included with the pen is a stainless steel sleeve that doubles as a ruler; an internal lip at the bottom of the sleeve protects the pen's tip from getting pushed in any further than it should. Pen Type-A is scheduled to ship in mid-September.