Spring Travel: 8 Getaways That Will Stoke the Whole Family
No adventurous parent wants to drop a boatload on a family vacation that only caters to the kids, or, worse, deal with little monsters whining about how bored they are. To plan the perfect spring break for families with adults who like to venture deep into the great outdoors but still want to spend some [...]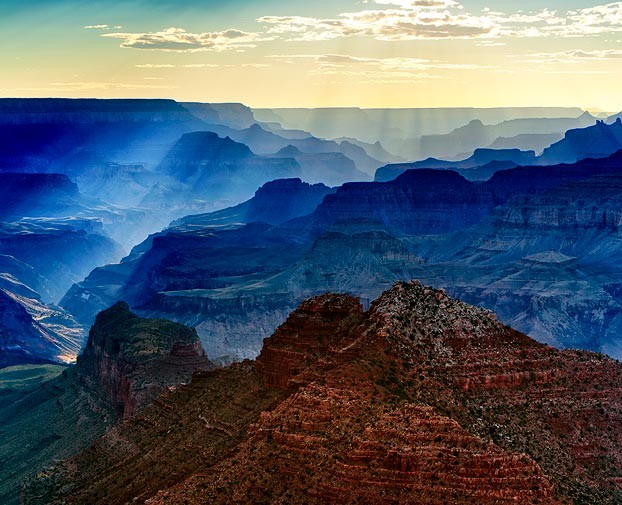 Photo: John Lund/Tom Penpark/Blend Images/Corbis
No adventurous parent wants to drop a boatload on a family vacation that only caters to the kids, or, worse, deal with little monsters whining about how bored they are. To plan the perfect spring break for families with adults who like to venture deep into the great outdoors but still want to spend some QT with the kiddos, look for escapes that offer activities that cater to big and little people, both together and apart. Here are eight great options that should provide thrills for the whole clan.
1. Grand Canyon National Park, Arizona
Introduce the kids to one of the seven natural wonders of the world. This 277-mile-long, 18-mile-wide World Heritage Site doesn't have a bad vantage point. Get a dizzying overview by walking 70 feet straight off the Canyon rim on the glass-bottomed Skywalk—only 2.5 inches of glass separates you from a 4,000-foot drop into the Canyon. At the South Rim Visitor's Center, ring the Canyon on the paved, 12-mile Rim Trail, go deep on the and legendary 12-mile-round-trip Bright Angel Trail, or skip the exercise and view the gaping chasm from a helicopter.
2. Steamboat Springs, Colorado
There's good reason Steamboat is consistently ranked the number one ski resort for families: Kids age 12 and under ski free the same number of days as their parents (or grandparents), as long as the adults purchase a five-day or more lift ticket at regular prices. Beyond the killer bargain, Steamboat has day- or week-long clinics and camps for kids, five kids-only lifts, beautiful glades and tree-skiing for advanced adults, and, off-mountain activities from sleigh rides to hot-air balloon adventures for everyone.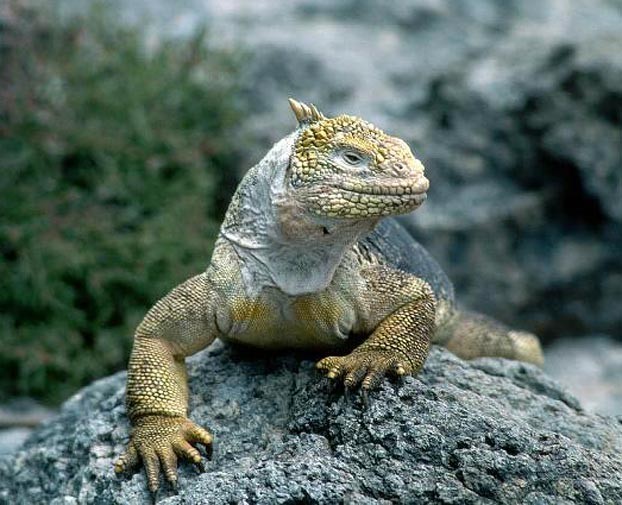 Photo: Yann Arthus-Bertrand/Corbis
3. The Galapagos Islands, Ecuador
With warming oceans, who knows how many more years you'll have to share the fantastically bizarre Galapagos critters—from blue-footed boobies to marine iguanas—with your kids? Take them to this 19-island archipelago 600 miles off the west coast of Ecuador while you still can. Spring is the rainy season, but the upside is that also means fewer people, calmer seas, warmer water for snorkeling, and blossoming widlflowers. It's also mating season for sea lions and land tortoises, which means newborns are abundant.
4. Royal Caribbean Cruise
The magic words: Quality time together…or apart. The options for kids on Royal Caribbean's Freedom and Oasis-class ships are indulgent: from interactive play groups for babies, to rock climbing, surf pools, and zip lines for tweens, to a specially designed night club for teens. If mom and dad need an escape from the family, they can sneak off to a romantic dinner for two—group babysitting is free. That's just on the boat. Disembark at one of the Caribbean ports of call and take a PADI-certified scuba lesson.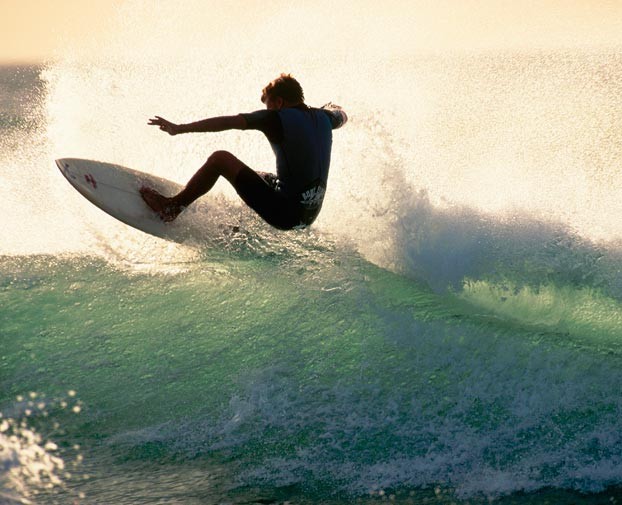 Photo: Rick Doyle/CORBIS
5. Paskowitz Surf Camp, San Diego
Dorian "Doc" Paskowitz, a father of nine, started teaching other kids how to carve swells in 1972. He long ago handed over the reigns to his son Izzy, but no matter who your instructor (Kelly Slater's younger brother taught here), you and your kids will be standing on your boards within an hour. Give it a week and you'll be reading the surf, padding out, and catching waves like a pro.
6. Hawks Cay Resort, Florida
If you can't quite wrap your head around visting a life-sized Mickey Mouse, Space Mountain, and a million other spring breakers, try this family-owned, family-friendly resort on 60-acre Duck Key halfway down the Florida island chain. Dad can fish for marlin and the kids can play in one of five pools, kiteboard, stand-up paddleboard, or jump in the water with a bottle-nose dolphin. Mom? She'll be at the spa.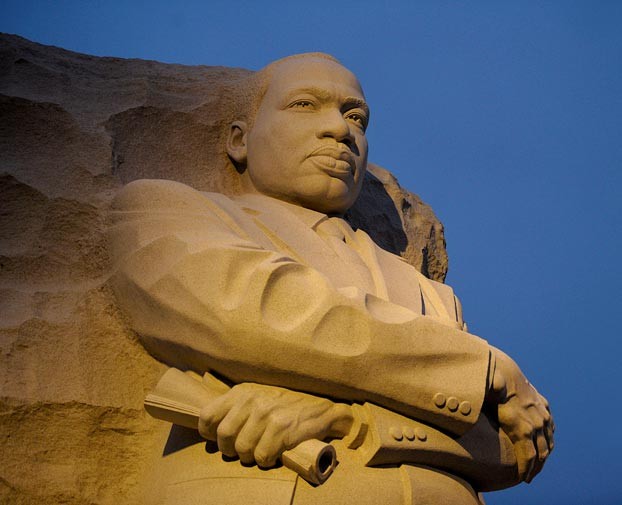 Photo: Leigh Vogel/Corbis
7. Washington D.C.
A museum tour might be a tough sell for spring break, but start with the attention grabbers, like the Smithsonian National Air and Space museum first. Then work your way to the 250,000 square-foot Newseum for the "First Dogs: Presidential Pets in the White House exhibit." From there, move on to the Library of Congress, the world's largest library with 147 million items in 470 languages on 838 miles of shelves. Above all, don't miss the brand-new Martin Luther King Jr. National Memorial, where 14 of Dr. King's most inspiring quotes are engraved on a 450-foot granite wall. If you're lucky, the cherry trees may even be in bloom.
8. Rancho de Los Caballeros, Arizona
There's a lot more to this 20,000-acre ranch 55 miles northwest of Phoenix than meets the eye—like a top-ranked 18-hole golf course. Kids get an early start with an 8 a.m. breakfast before partaking in the tried-and-true Caballeros Kids Program, which hasn't changed much since it started in 1947. Kids under 7 stay in the corral and learn basic horsemanship, while kids eight and older take rides out on the trail. Mom and Dad can use the quiet for a morning round of golf, pool time, or their own horseback adventure in the shadow of the Bradshaw Mountains. At dinner, everyone eats together in the elegant, old West dining room.