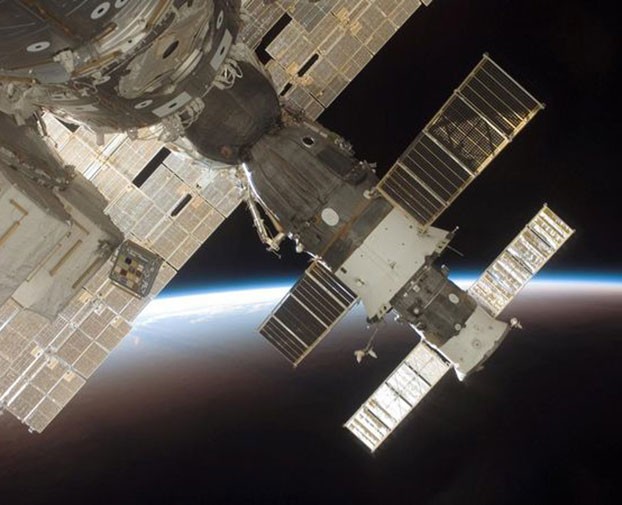 Image: NASA
You can spot the International Space Station from your own backyard. It's just a matter of timing.
To help you find the space station — the third brightest object in the sky after the sun and moon — NASA has launched a new alerts system called Spot the Station.
When the ISS will pass over your home, NASA will send you an email or text message a few hours in advance. You can even specify for morning or evening sightings (or both!). If your town isn't listed, you should choose a nearby city or town, since the ISS should be visible for long distances from its 4,600 specified locations.