Space Music: DJ Food and 'The Search Engine'
Few artists embody "space music" quite as well as DJ Food AKA Strictly Kev.
Robert Lamb also co-hosts the "Stuff to Blow Your Mind" podcast and blog.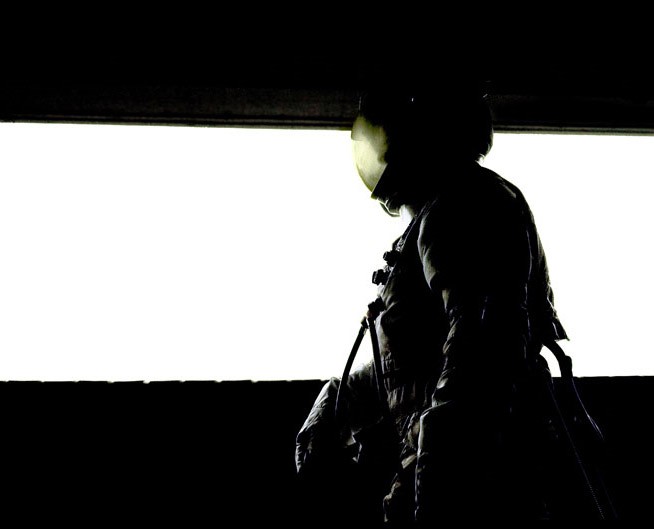 Few artists embody "space music" quite as well as DJ Food AKA Strictly Kev.
I spoke to the man back in 2010 about cosmic DJ mixes and he had quite a bit to share about sci-fi samples and his own psychedelic space music (you can read that here). But now it's 2012 and Kev is back with his first full-length album in 11 years. So I checked in with him for the scoop on "The Search Engine."
DJ FOOD: "I'm very pleased with the album, a lot of the themes that kept coming up again and again whilst making it (completely unintentionally, it's not a concept album) where sci-fi and space related but in a very 60s and 70s time frame. A lot of the imagery I was into looked back to a pre "Star Wars" idea of what the future and space travel would be like as well as a lot of the sounds I was using, coming from the analogue era rather than today's digital one."
Given his perfectionist flair for both sonic and visual art, it should come as no surprise that "The Search Engine" delivers solidly on both counts. Artist Henry Flint of "2000 AD" fame provides the killer album art and photographer Will Cooper-Mitchell contributed images of Kev in full-astronaut garb exploring an urban wasteland — all featured in a limited comic-sized 48-page booklet.
Ah, but what of the music, right? Let's listen to a sample:
The album features production collaborations with 2econd Class Citizen, DK (Solid Steel) and Dr. Rubberfunk — along with vocal contributions by Natural Self (Tru Thoughts), Matt Johnson (The The) and JG Thirlwell (Foetus, Steroid Maximus, Manoerxia).
All this comes together in 12 tracks — just under an hour of music — and the download version presents "The Search Album" as a continuous mix.
Head over to the Ninja Tune website for full details on the different album versions available, and be sure to check out the excellent DJ Food blog. Whether you're into electronic dance music, graphic design, retro sci-fi or merely giant robots, then Kev probably has something to wow you.
So there you have it! You can find the Stuff to Blow Your Mind podcast on iTunes, Zune and the RSS feed. And don't forget the free HowStuffWorks App!