Soup and Art Meet Again: Limited-Edition Campbell's Soups Feature Warhol-Inspired Labels
What would Andy Warhol think of Campbell's redesigned soup labels? Deviating from its iconic red-and-white label, the popular soup maker debuted a line of Warhol-inspired cans sold for $0.75 at Target. The limited-edition cans include a nice pop of color to commemorate the 50th anniversary of Warhol's "32 Campbell's Soup Cans." Though this change affects [...]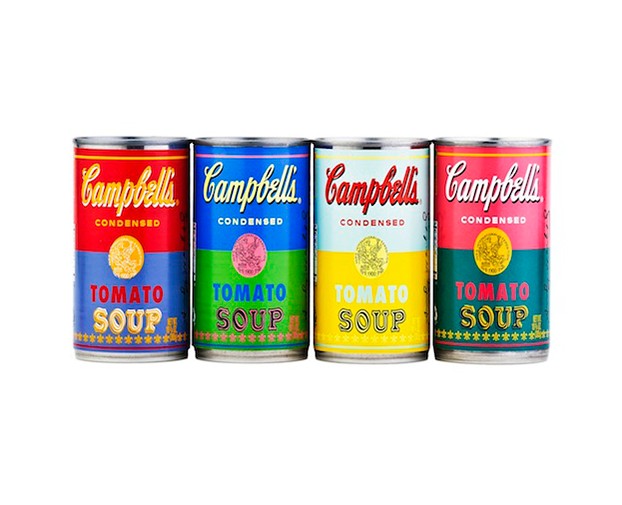 Image: Campbell
What would Andy Warhol think of Campbell's redesigned soup labels?
Deviating from its iconic red-and-white label, the popular soup maker debuted a line of Warhol-inspired cans sold for $0.75 at Target. The limited-edition cans include a nice pop of color to commemorate the 50th anniversary of Warhol's "32 Campbell's Soup Cans."
Though this change affects the outside of the can, Campbell's is readying some new varieties for inside the can as well. A line of "hipster soups" aimed at younger customers is coming, with "fancier-sounding fare like Coconut Curry with Chicken and and Moroccan Style Chicken with Chickpeas," according to USA Today.