Sony Backup Battery to Run Home Appliances
Sony's new Home Energy Server is designed to power TVs, smart phones and other electronics in an emergency.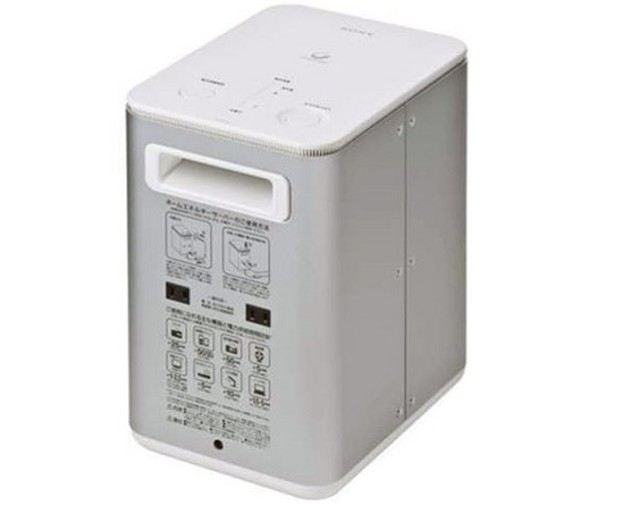 Sony Home Energy Server: $2,000 (estimated)
March's earthquake in Japan and the resulting tsunami which caused power outages and nuclear meltdowns have forced the country's residents to not just rebuild, but also rethink their preparedness. Two of the biggest concerns to emerge are detecting radiation and stocking emergency power. Speaking to the latter, Sony is rushing to market their Home Energy Server, which they plan to launch in Japan this month.
Sony's relatively portable new Lithium-ion power block will be roughly 14 inches tall, 26 1/2 pounds and come with operating instructions printed right on it. After taking about six hours to fully charge, the device will provide 300 watt-hours, supposedly enough to run a 40-inch LCD TV for an estimated 2 1/2 hours or charge a smart phone up to 30 times. By comparison, APC's Power Saving Back-UPS Pro 1500 uses a Lead-Acid battery, which is about three pounds heavier and offers approximately a third the watt-hours. Although to be fair, an Uninterruptible Power Supply (UPS) serves a somewhat different use case most of the time. When will this new power pack be available in the United States? Sony told IDG News Service, "We are planning to launch this product in other locations, but have not decided on any specific country or date."