Solar Panels Light Up the NFL
Depending on who's playing, these 1,350 solar panels can change colors and power the MetLife stadium.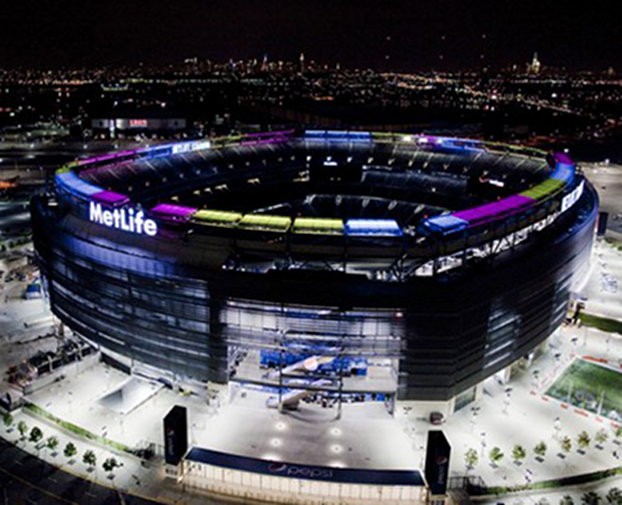 The next time you sit down to watch a NY Jets home game, take a minute during those overhead shots to look at the MetLife Stadium's ring of colorful lights. Those are solar panels, part of a renewable energy push from the NFL to make stadiums more energy efficient.
The 1,350 panels change colors from green to blue, depending on who is playing. The panels aren't just for looks, though. They generate 350,000 kilowatt hours of power, about 10 percent of what the stadium needs on a typical game day, and 25 times the electricity needed to power the LED lights that illuminate the stadium.
According to National Geographic, the power sector-focused company NRG Energy is responsible for this effort and many other renewable energy projects in sports. This includes a solar canopy still under construction at the New England Patriots' sports complex called Patriot Place and the 8,000-panel project in the parking area of the Redskins' FedEx Field in Maryland.
David Crane, CEO of NRG Energy, told National Geographic that projects like these are a good way to bring attention to sustainable efforts and building fan's team pride. He said that he understood fans weren't going to football games to look at rooves, but that when they do see the panels "fans will look at them and say, 'my team is doing the right thing.' It's really about raising awareness with the fan base."