Solar Charger Built For Occupiers
Because charging a phone using a hot dog cart's generator just seems counterintuitive for occupiers.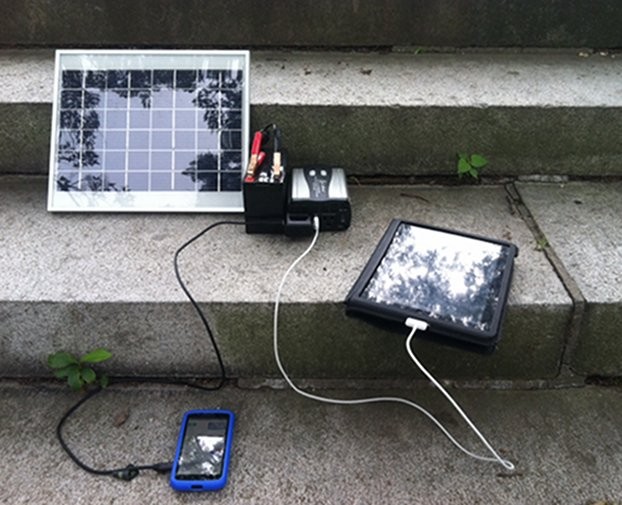 While not officially a part of the New York City Occupy protests, Tommy Mitchell did feel the need to contribute when he saw protestors charging their phones at a gas-guzzling hot dog vendor's generator. Mitchell built a solar-powered cellphone charging station that can accommodate up to eight phones at a time.
He told the New York Times he thought charging that way was "awful" and decided to invent something that would use natural energy in a public space without electrical outlets. After doing some research and buying parts on Amazon, Mitchell brought his station to the park and offered it up to Occupiers for free. Other stations in the area rely on electricity and charge a fee for use. He hopes that eventually, park officials will take notice and offer to buy or lease his invention for public use.
Photo: The materials Mitchell used to build the charger, not the final product. Credit: Tommy Mitchell