Social Media Superorganism Keeps Boston Story Personal
Facebook, YouTube, Twitter and Reddit lend a hand in catching crooks, but also bring the story closer to home. ->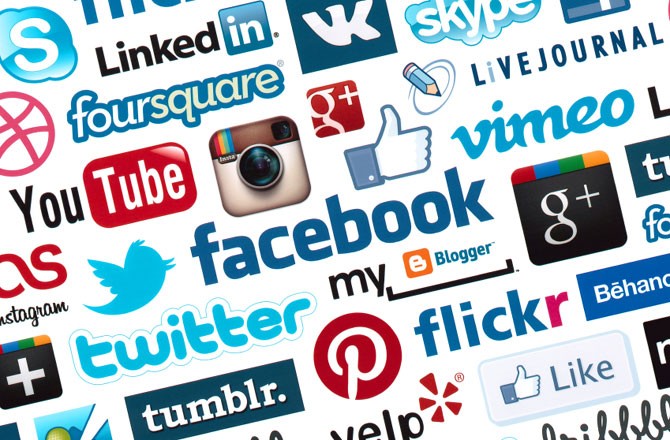 As first responders, medics and law enforcement agencies sprung into action in the aftermath of the Boston Marathon bombings, social media has emerged not only as a valuable crime fighting tool, but also as a way to personalize the story for people living around the country and world.
BLOG: Reddit's CSI-Worthy Investigation of Bombing
For those not in Boston, it feels like people are able to reach out and touch this story as it unfolds via Facebook, YouTube, Twitter and Reddit.
As the manhunt for suspects Dzhokhar Tsarnaev and his brother Tamerlan blazed through Watertown, a suburb of Boston, earlier today, area residents took to their social media accounts, inadvertently providing real-time updates on the police chase.
Jeff Adelberg, a nearby resident of Belmont, posted to Facebook around midnight that he heard loud noises and sirens, to which friends and family replied with updates and instructions to stay inside. Adelberg says he's not one to use social media for causing hype.
"I don't tend to be a person who broadcasts things," he told Discovery News. "To me it's much more of a reaching out, more of a 'Hey, is everyone OK,' rather than a 'Hey, this happened.' "
Others, like David Green of Jacksonville, Fla., who posted this photo of white-hatted suspect Dzhokhar Tsarnaev immediately after the bombing, found their social media activity being used as evidence.
PHOTOS: Top Marathon Bombing Tweets
With #Boston and #watertownlive trending on Twitter, getting live updates of the ongoing  investigation was just a click away as nearby residents began tweeting on-the-scene developments, plus links to police scanners. However, Anonymous jumped in to warn people to stop doing so, especially since the suspect had mobile access and explosives.
For those looking for a detailed account of the police chase — which began after a campus police officer was fatally shot at Massachusetts Institute of Technology — and ensuing carjacking and shootout in the suburbs, a person who goes by the name of Sam created this Google map.
As it has with past tragedies, such as Hurricane Sandy, social media networks continue to provide vital sympathy, intelligence and support for victims, police and a curious public scrambling for the latest details. However, Libby Hemphill, an assistant professor of communication and information who studies social media at the Illinois Institute of Technology, sees a distinction in the way social media was used in the aftermaths of Sandy and the Boston Marathon bombings.
"Part of what's different, I think, is that once a storm hits, it's not news in the same way anymore, but this bombing is still in a 24-hour news cycle," she explained in an email. "After the storm, Twitter chatter switched (from photos of damage) to power outages, advice about water treatment, and eventually disaster relief policy. We're still in the moment with these bombings, and it's too soon to see where the conversation will go. Right now, it's still breaking news."
BLOG: Can Technology Do A Better Job Of Finding Bombs?
Social media's global reach may be able to slingshot unfolding events around the world in real time, but for Boston residents, its local range has been its biggest asset.
"It's an extremely efficient and sophisticated communication tool. It's been really wonderful this week … to hear back from people who were in the middle of everything," said Adelberg. "I appreciate the way people are sharing things and I like being part of it."