Snowden: Defectors' Fates in Russia...Not So Nice
Disgruntled spies and whistleblowers of the past have found life tough in Mother Russia.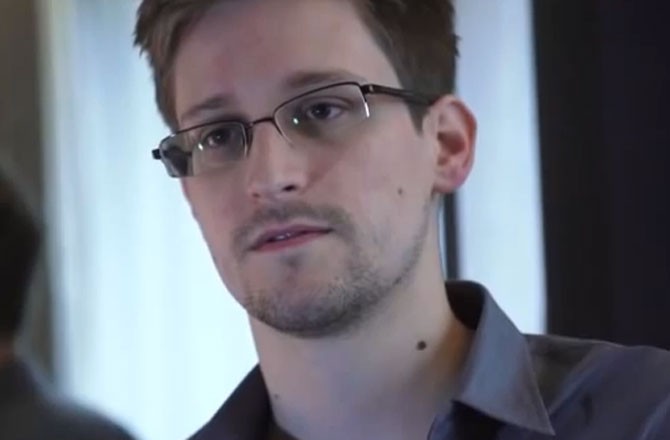 Edward Snowden speaks during an interview in Hong Kong.YouTube screengrab
Perhaps Edward Snowden's stay in Russia will be a short sojourn on his way to a life somewhere in sunny South America. Perhaps he'll really dig Russian literature, find a new girlfriend and decide to plant a radish garden.
If he does, he'll join a list of other spies and defectors who have fled the United States for political or ideological reasons.
Most happened during the Cold War, when the U.S. and the former Soviet Union duked it out for global supremacy. But some would argue that today's Russia, under Vladimir Putin, hasn't changed much when it comes to suppressing political speech, imprisoning critics and harassing minorities or anyone he doesn't like.
Here are some U.S. defectors; many of whom didn't end up so well.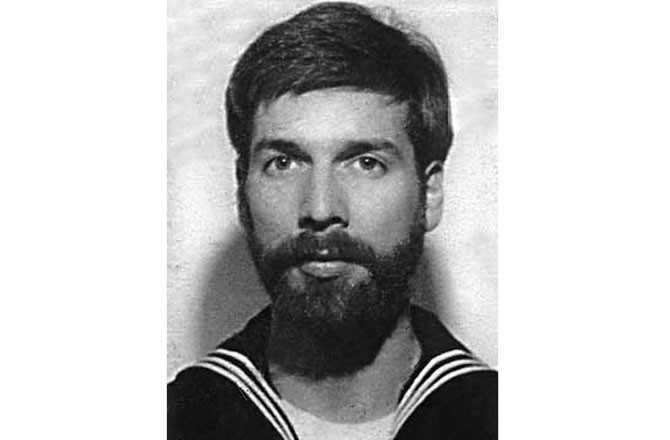 Glenn Michael Souther met a grim, self-inflicted fate.WIkimedia commons
Souther was a photo analyst for the U.S. Navy when he was approached by Soviet agents in the early 1980s while he was on tour in Italy.
He left the service for graduate studies at Old Dominion University in Virginia, and worked as a reservist at a naval base in Norfolk, Va., where he had access to satellite intelligence.
He fled the U.S. in 1986 just before FBI agents came to see him. He was made a major in the Soviet Union, but committed suicide in 1989 at age 32.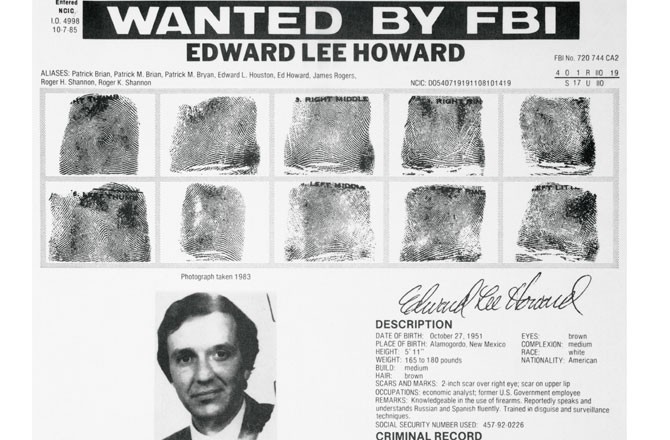 A 1985 FBI Wanted Poster for former CIA agent Edward Lee Howard was wanted in the United States on charges of spying for the Soviet Union.Corbis
Howard was a CIA case officer -- perhaps the only one -- who defected to the Soviet Union in 1986. He was fired from the CIA for alleged drug use and an assault charge. He wrote a book about his life in 1995: "The Compelling Memoirs of the Only CIA Spy to Seek Asylum in Russia."
Howard eventually ran an insurance agency in Moscow. He died at his country home in 2002, reportedly from a fall that broke his neck.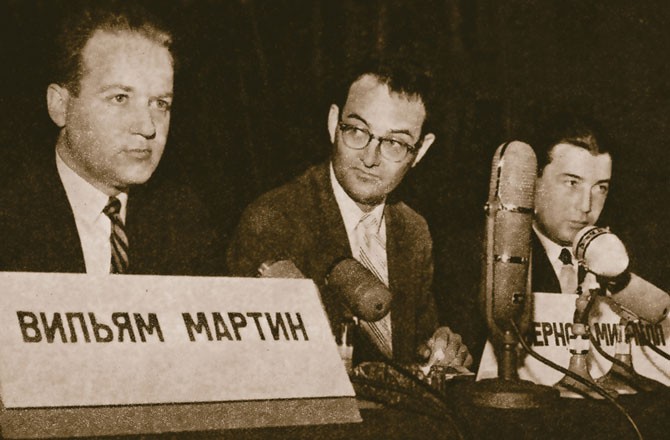 William Martin is shown at far left and Bernon Mitchell is at far right.NSA
These two NSA cryptologists left the United States in 1960, fled to Mexico, then Cuba, then hopped on a Russian freighter. They appeared at a Moscow press conference to denounce their homeland for violating the airspace of other countries.
Later NSA reports said they had done serious damage to U.S. intelligence efforts. Both married Russian women, but became dissatisfied with life in the Soviet Union and repeatedly tried to return home.
Martin died in St. Petersburg, Russia in 2001; Mitchell died in Tijuana in 1987, according to the Seattle Weekly.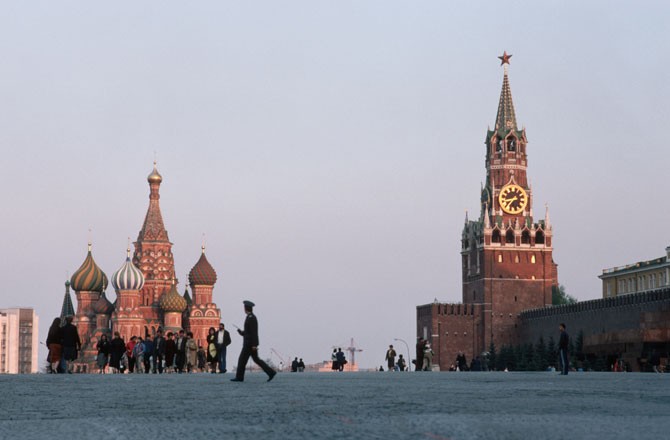 Red Square in Moscow, Russia, where Hamilton took refuge.Corbis
Hamilton was a Palestinian-born codebreaker for the NSA from 1957 until he was dismissed in 1959, according to the New York Times.
He fled to Russia in 1962 and was confined to a mental hospital for 22 years until he was found by in 1992 at the age of 75 by a U.S. group looking for former American prisoners.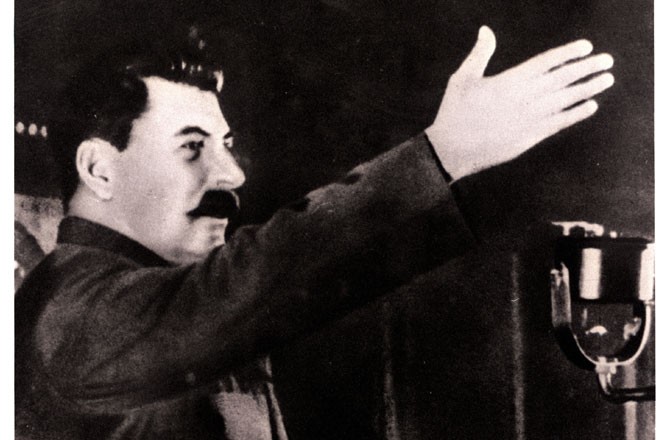 Joseph Stalin had no patience for idealistic American communists in the 1930s.Corbis
During the 1930s, 15 American communists who defected to the Soviet Union in search of a worker's paradise were apparently executed, some for wearing American clothes or talking about life back home, according to files obtained by the Associated Press in 1997.
The 15 were not spies, but rather teachers, engineers, factory workers and artists.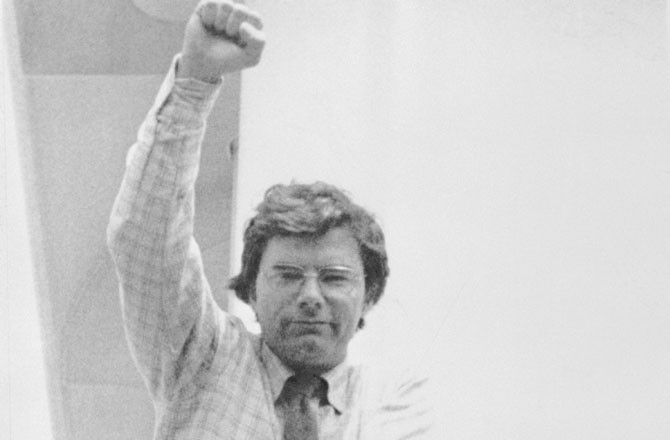 Former CIA operative Philip Agee gives a clenched first gesture, June 3, 1977 as he sails from England for the Netherlands. Agee was ordered to be deported by Home Secretary Merlyn Rees as a security risk.Corbis
Perhaps Cuba is a better place for Snowden. The most well-known U.S. spy to defect was Agee, a CIA case officer who detailed his exploits in Latin America in a 1975 book "Inside the Company: A CIA Diary."
Agee lived for several years on the run after the book was published, and U.S. officials claimed the disclosures of CIA agent names led to their deaths. After being expelled from the United Kingdom, Agee settled in Cuba with his German-born wife and ran a newsletter devoted to exposing covert activities.
He died in 2008 after surgery in Havana.