Slo-Mo Video of Suffering Cyclists Is for a Good Cause
While the gentleman in the photo above may look like the stereotypical English soccer hooligan, he's actually a member of the Fireflies, a group of amateur cyclists who take on the toughest climbs of the Tour de France to raise money to fight leukemia. This year, 50 cyclists will spend eight days riding 726 miles [...]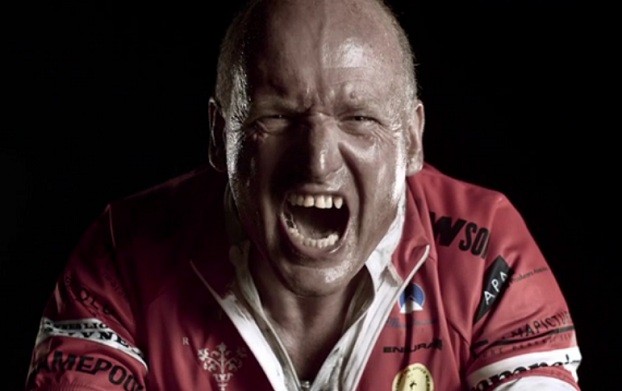 Suffering for a good cause. Image via Vimeo screenshot.
While the gentleman in the photo above may look like the stereotypical English soccer hooligan, he's actually a member of the Fireflies, a group of amateur cyclists who take on the toughest climbs of the Tour de France to raise money to fight leukemia. This year, 50 cyclists will spend eight days riding 726 miles with 67,434 feet of elevation gain. To promote the ride, the group put together this inspiring, repulsive and funny video of the riders.
Under the motto, "For those who suffer, we ride," the Fireflies are filmed in slow motion, up close. The result has a lot of intensity, but also some silliness (note the face below and the snot rocket at 0:46). The Fireflies Tour was established in 2001; since then it has raised nearly $2 million for Leuka, a charity dedicated to treating and finding a cure for leukemia.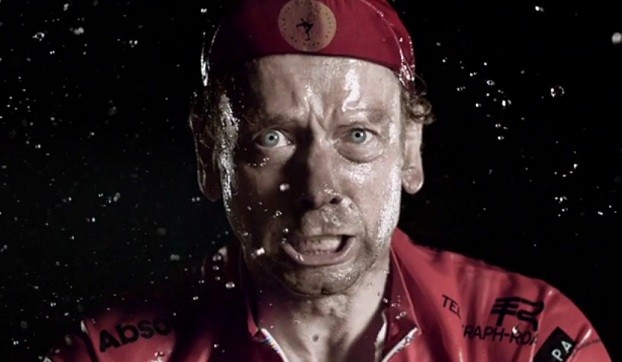 Image via Vimeo screenshot.
So if you're feeling inspired, consider making a donation. If not, just watch the video again; that should do the trick.