Shuttle Endeavour Set for Final Flight
NASA bolted the youngest of its three surviving space shuttles to the top of a modified 747 carrier jet and prepared to fly the ship one last time.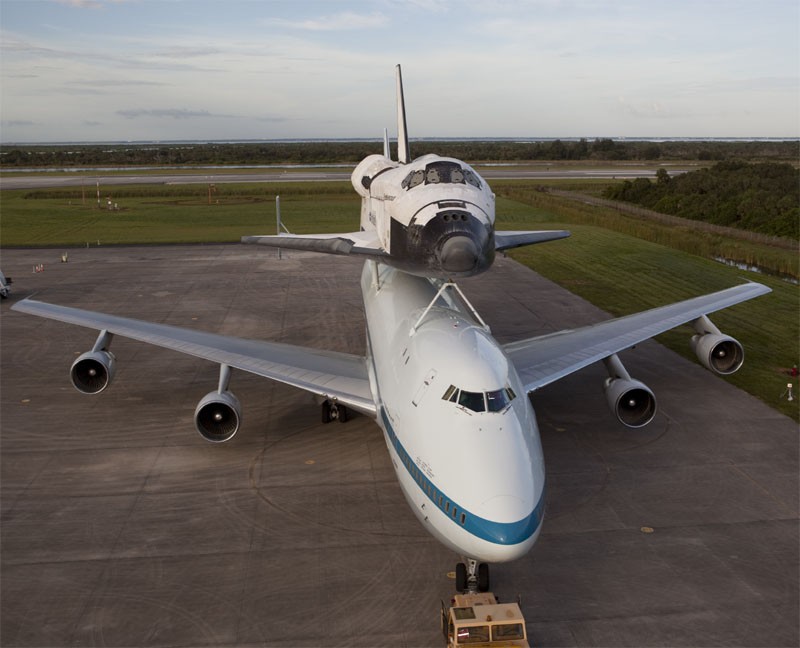 UPDATE (2:30 p.m.): Endeavour's flight has now been postponed to Wednesday at the earliest.
NASA bolted the youngest of its three surviving space shuttles to the top of a modified 747 carrier jet and prepared to fly the ship one last time. Unlike its 25 previous missions, however, Endeavour won't be flying on rocket engines and it's not heading into orbit.
Instead, Endeavour will take a piggyback airplane ride across the country to the California Science Center in Los Angeles, where it will begin a new life as a museum exhibit.
"It's a great vehicle, but it was designed in the '70s. We've modified it along way and it's certainly served us well, but it is time to move on," astronaut Kay Hire told reporters gathered alongside the Kennedy Space Center runway on Sunday where Endeavour is being prepared for its ferry flight.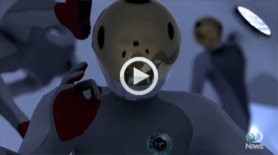 WATCH VIDEOS: SPACEFLIGHT AND EXPLORATION
NASA had planned to begin the three-day trek just after dawn on Monday, but a cold front over Texas was moving into the Gulf of Mexico right along the projected flight path, delaying departure to no earlier than Tuesday.
Endeavour will be the second of NASA's three surviving space shuttles to be transferred to museums. Discovery is now on display at the Smithsonian Institution's Steven F. Udvar-Hazy Center outside Washington, D.C.
In November, Atlantis is to be towed down the road to the Kennedy Space Center Visitor Complex.
Before Endeavour and its carrier jet touch down at Los Angeles International Airport, pilots plan to make low flybys over NASA centers in Mississippi, Louisiana, Texas, New Mexico and California. A two-night layover near the Johnson Space Center also is on the schedule.
"It's our chance to show off this great machine," Hire said. "There are people who have worked the space shuttle program for years and years and never seen one up close and personal. It's not only sharing it with the public, it's sharing it with the team that has done this for so many years."
The shuttle, named for ship that 18th-century British explorer James Cook sailed during his first voyage of discovery in the Pacific Ocean, was built to replace the shuttle Challenger after it was destroyed in a fatal accident in January 1986.
A second accident on Feb. 1, 2003, claimed shuttle Columbia and its crew. That shuttle was not replaced. The investigation into the accident also ultimately led to the decision to retire the remaining space shuttles once construction of the space station was complete, a milestone reached last year.
In addition to the shuttle's high operating costs and lingering safety concerns, the ships were not designed to travel beyond a few hundred miles from Earth. NASA is now working on a new space transportation system that can carry astronauts to the moon, asteroids, Mars and other destinations in deep space.
The United States is paying Russia to fly astronauts to the space station, a $100 billion research outpost permanent staffed by rotating six-member crews. Several
companies are working to develop commercial passenger spaceships to fly NASA
astronauts, private researchers and tourists to the station and other planned
outposts in orbit.
NASA currently is investing $1.1 billion in space taxi designs by Boeing, Space Exploration Technologies (SpaceX) and Sierra Nevada Corp. It hopes to break Russia's monopoly on crew transportation services in 2017.
Image: Endeavour will take to the skies one last time — flying piggyback on a shuttle carrier jet to its retirement home in Los Angeles. Credit: NASA/Dimitri Gerondidakis