What was a dead shark doing on a NYC subway earlier this week? We don't know.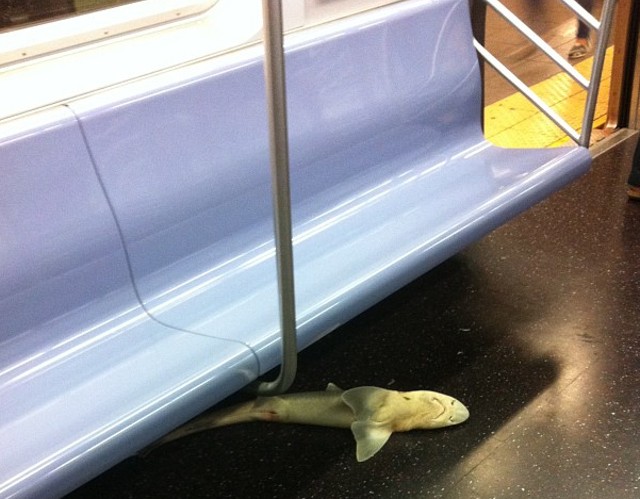 As Discovery Communications spokeswoman Laurie Goldberg says:
Shark Week is all about conservation, so it deeply saddens us that someone would think that this was funny or in any way connected to our celebration of sharks.