Set Sail on the Hot Tub Boat
The best way to explore Seattle? By hot-tub boat, of course. Hot Tub Boat is a new contraption from the Emerald City, available for rental and sale with a TBD price tag. With the concept, design, build and execution done by in-house shipwrights, Hot Tub Boats come equipped with coolers, dry storage, water jets, running [...]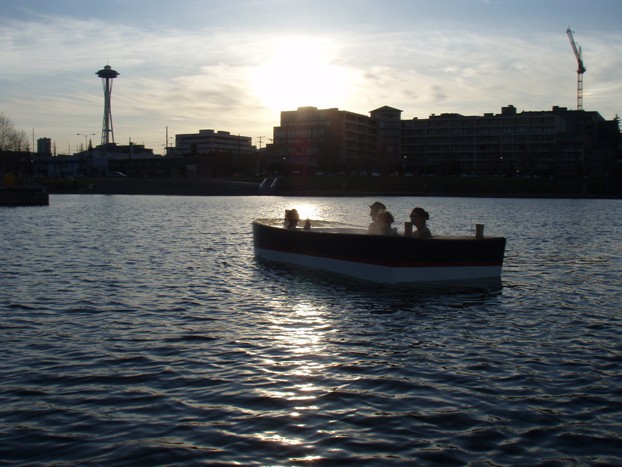 Image: Hot Tub Boat
The best way to explore Seattle? By hot-tub boat, of course.
Hot Tub Boat is a new contraption from the Emerald City, available for rental and sale with a TBD price tag. With the concept, design, build and execution done by in-house shipwrights, Hot Tub Boats come equipped with coolers, dry storage, water jets, running gear and safety equipment. Each can hold about six people on the water or eight at the dock. The electric motor propels the boat at about five knots.
Hot Tub Boats is a concept born out of necessity. Ok, maybe it was a bit more of a "want" but sometimes the line between the two is a bit blurry. That's what living on a boat through many, wet Seattle winters will drive one to create.
Below are images of its maiden voyage on Seattle's Lake Union. From the looks of them, come summer, Seattle will be a happening destination.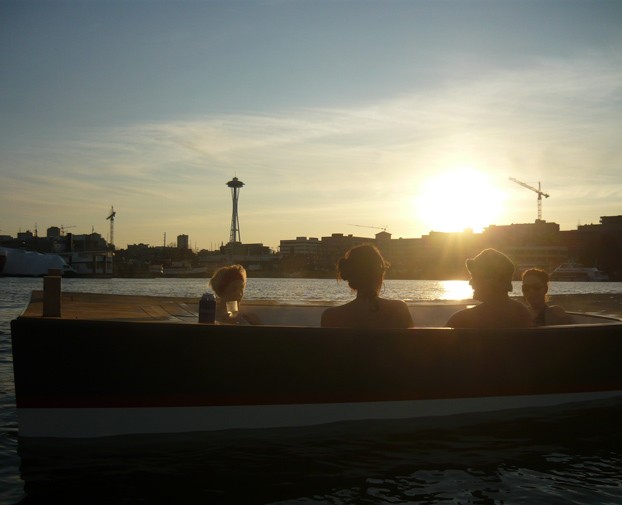 Image: Hot Tub Boat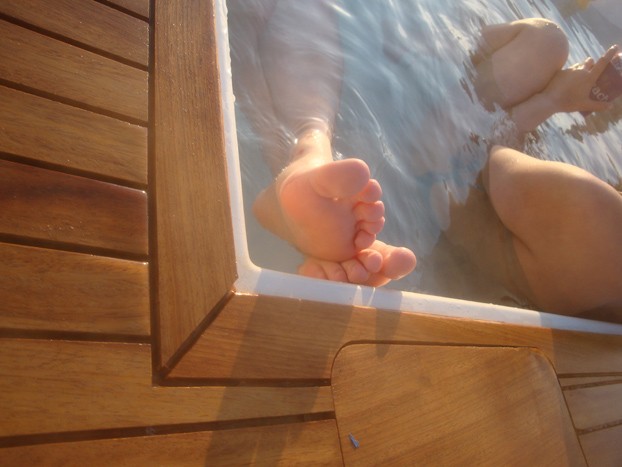 Image: Hot Tub Boat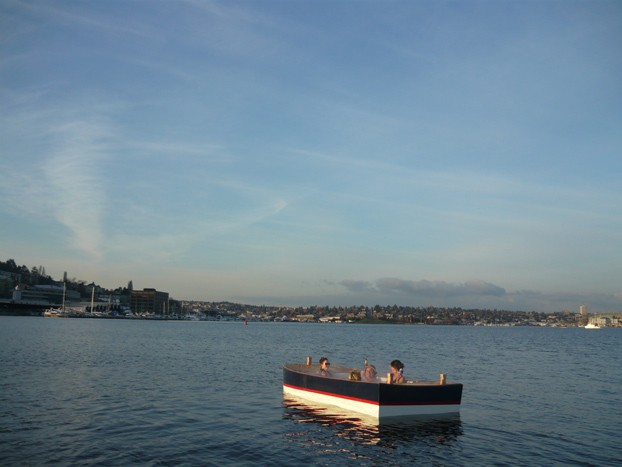 Image: Hot Tub Boat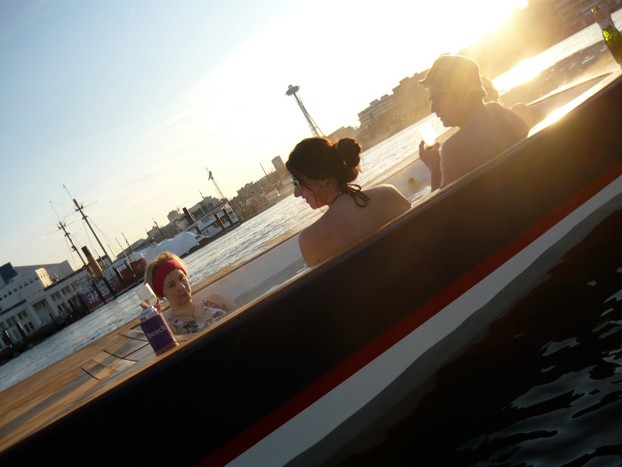 Image: Hot Tub Boat