Seen at SEMA: 60 Pics of Crazy Customs, Cool Concepts and Radical Rides
The SEMA show, held every year in Las Vegas, is Shangri La for car lovers. Put on by the Specialty Equipment Market Association, it's basically for anyone who makes, distributes, sells, publishes about, restores, builds, styles, races or loves cars. And the exhibitors come to show off, creating custom cars--many specifically just for this show--that [...]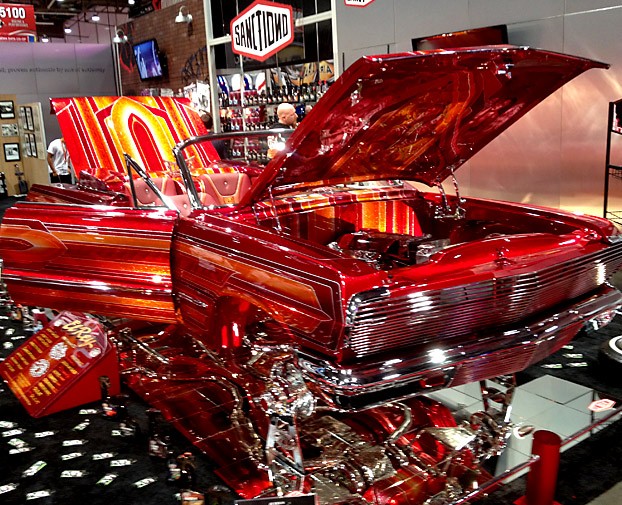 El Rey, a completely restored and customized 1963 Chevy Impala
The SEMA show, held every year in Las Vegas, is Shangri La for car lovers. Put on by the Specialty Equipment Market Association, it's basically for anyone who makes, distributes, sells, publishes about, restores, builds, styles, races or loves cars. And the exhibitors come to show off, creating custom cars—many specifically just for this show—that showcase their products and skills. It's basically porn for car nuts.
I had a chance to see the show as a guest of Toyota, so for those of you who couldn't make the trip to Vegas this year, here's a (small) sampling of the hundreds of cars getting drooled over at this year's show: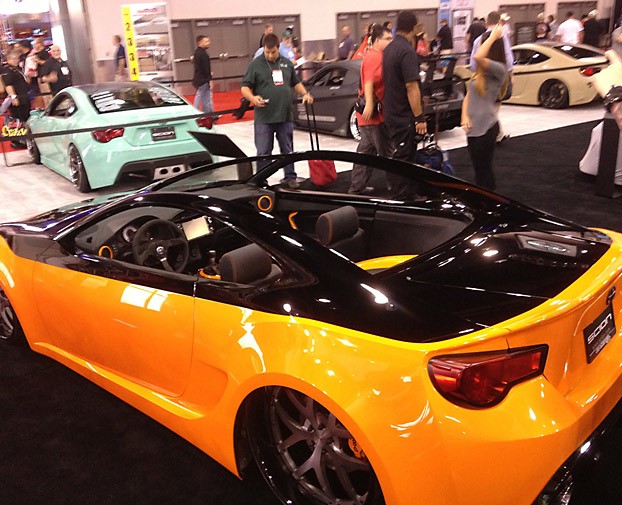 A Scion FR-S goes topless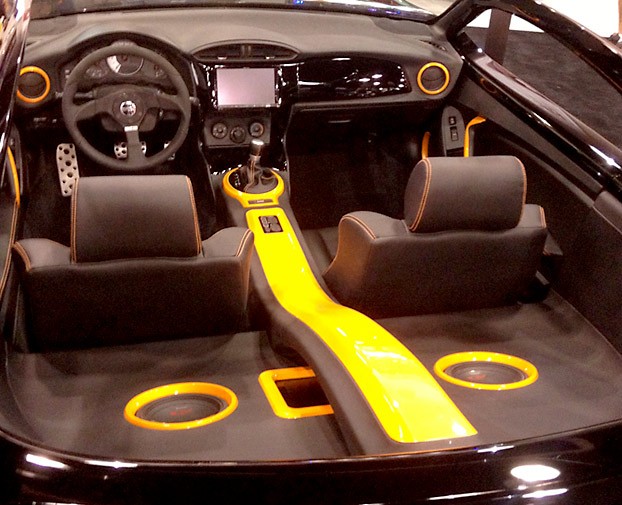 Inside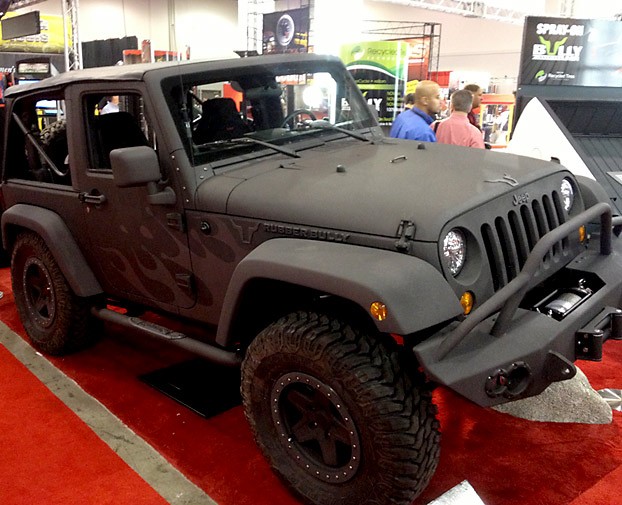 This Jeep has been completely painted with truck bed liner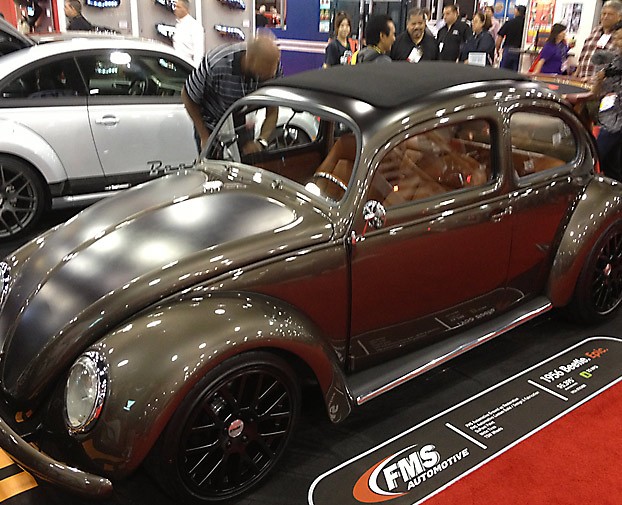 A 1956 Beetle gets a new-school look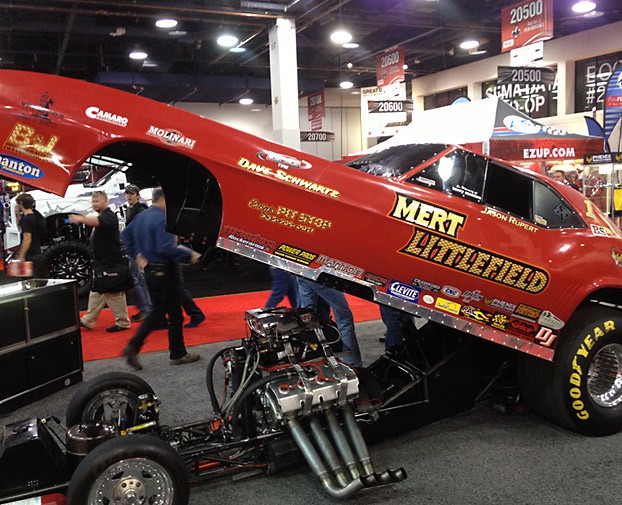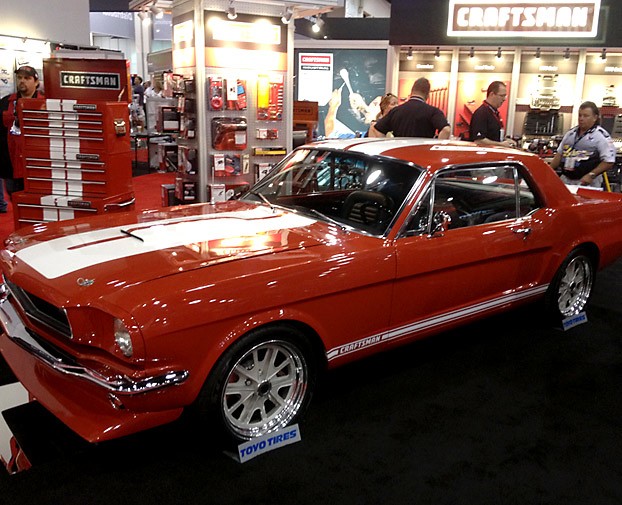 The Craftsman Mustang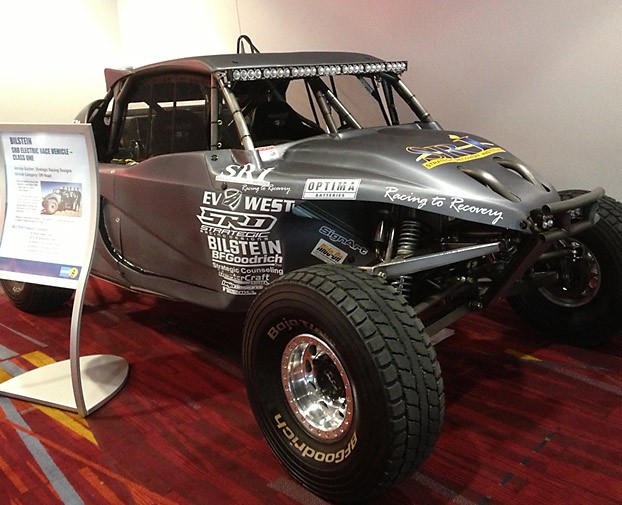 The first all-electric Class One vehicle to race the Baja 1000
A Shelby Cobra signed by Carroll Shelby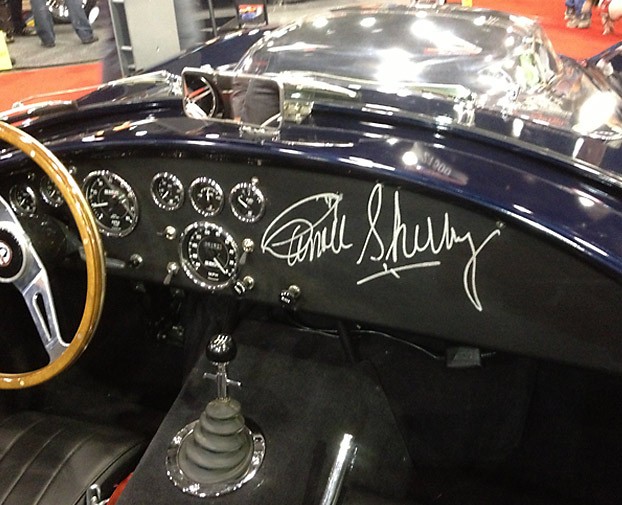 Carroll Shelby's signature on the dash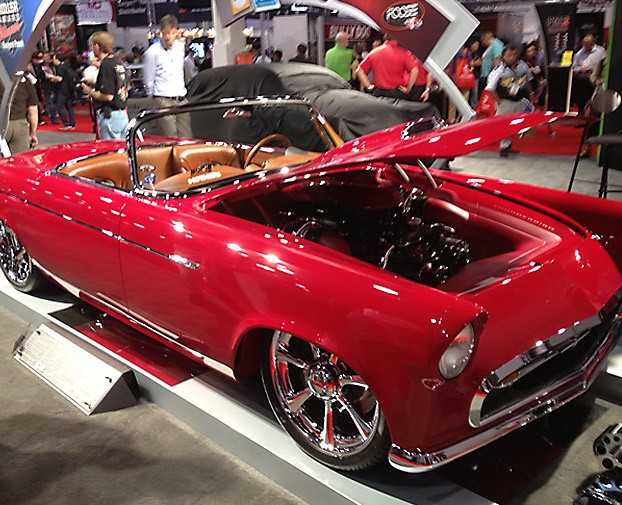 Classic T-Bird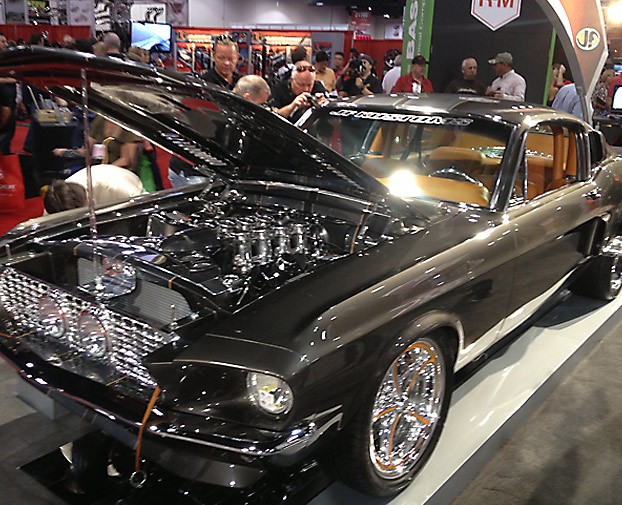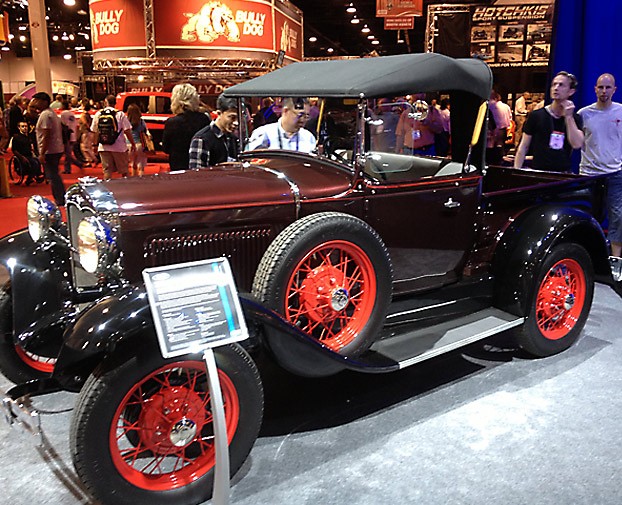 1931 Model A Roadster Pickup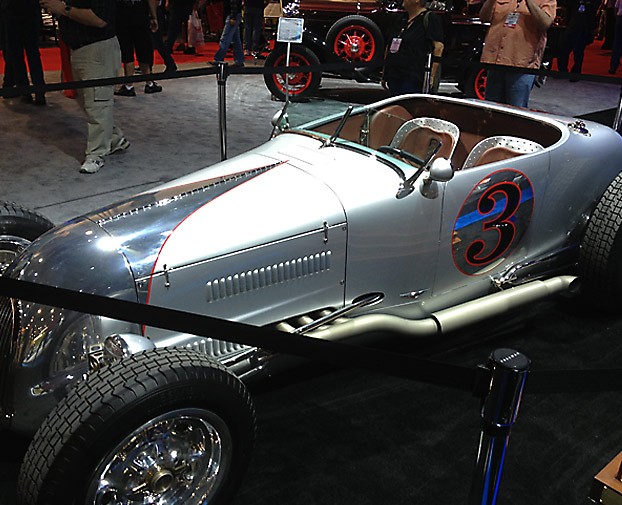 SO-CAL Indy Speedster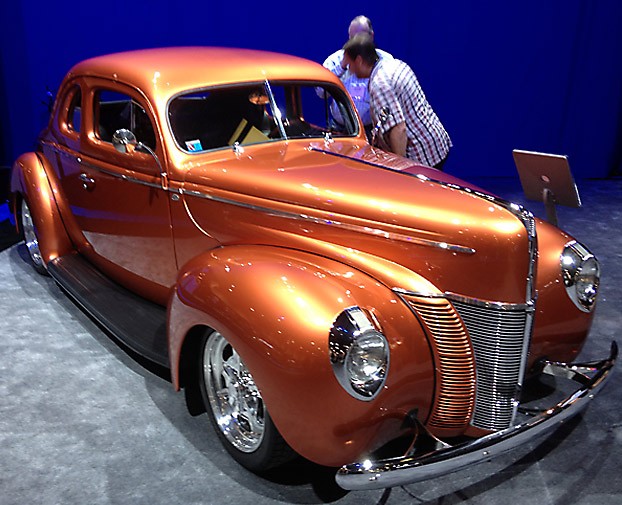 1940 "Catch Me if You Can" Ford Roadster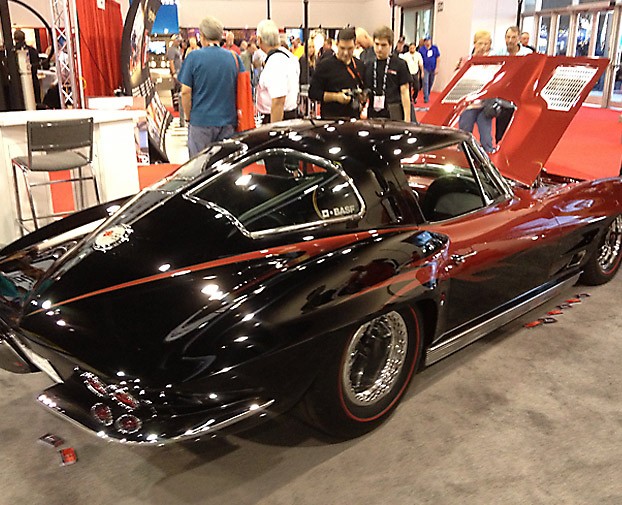 Customized 1963 split window Corvette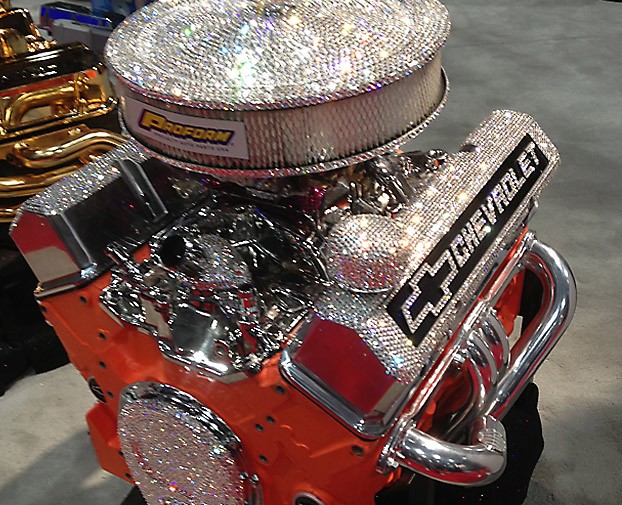 How about encrusting your engine with 13,000 Swarovski crystals?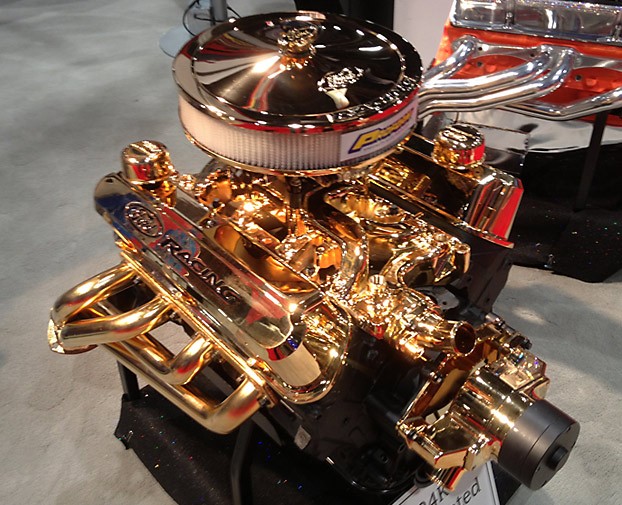 ... or have it plated in 24K gold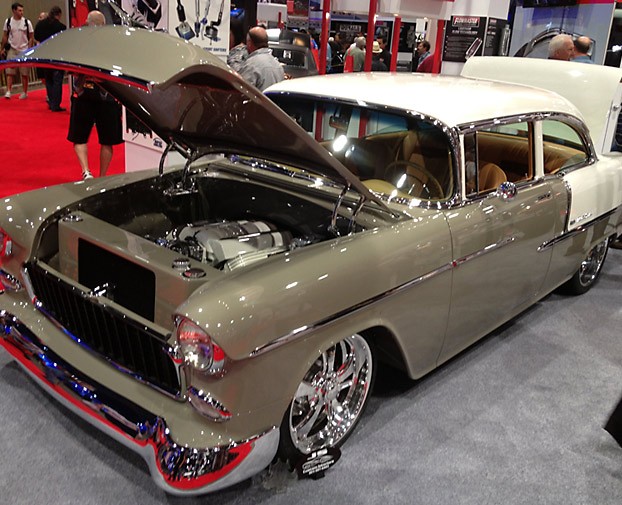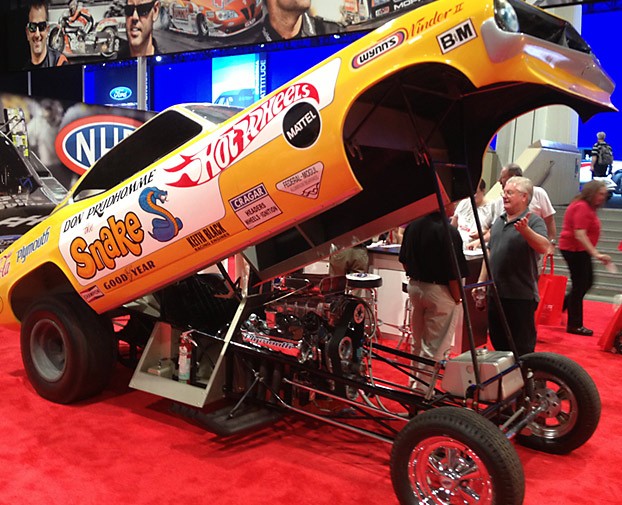 Don "The Snake" Prudhomme's funny car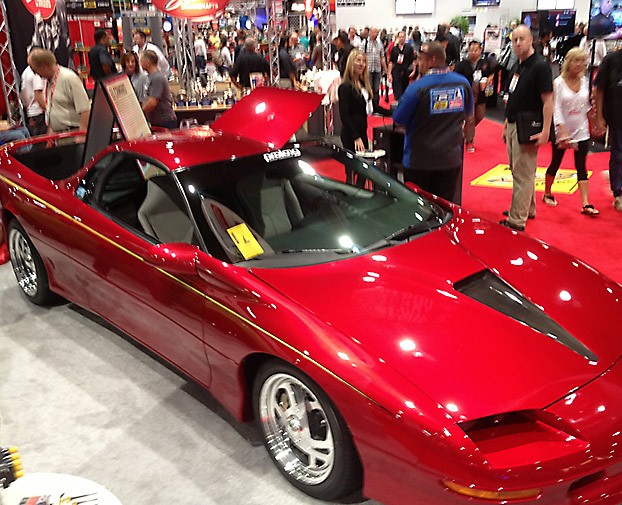 El Camaro, the Camaro / El Camino mashup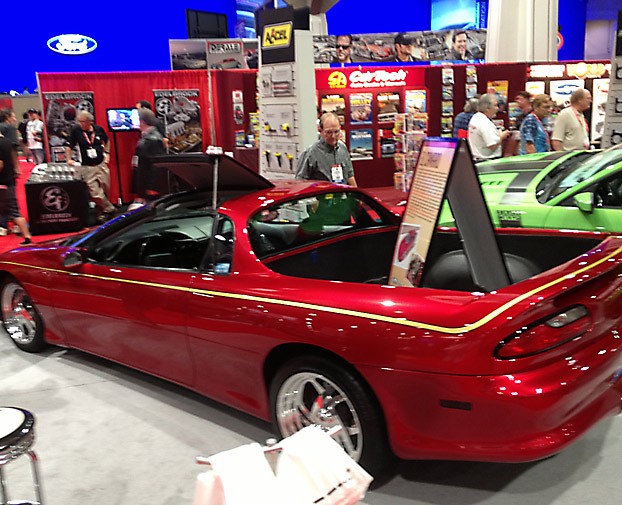 The bed of the El Camaro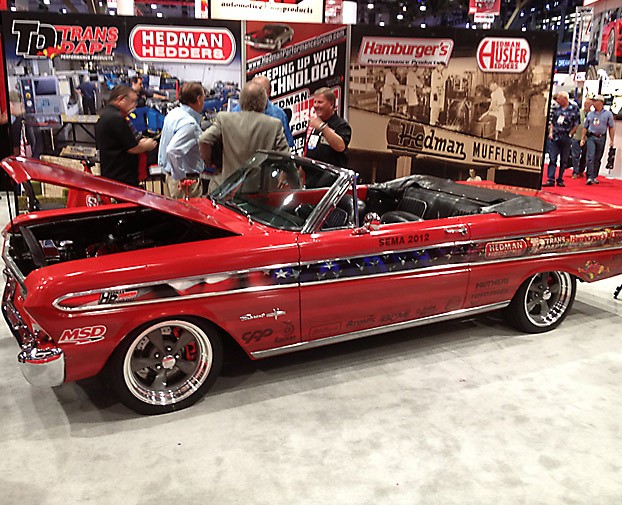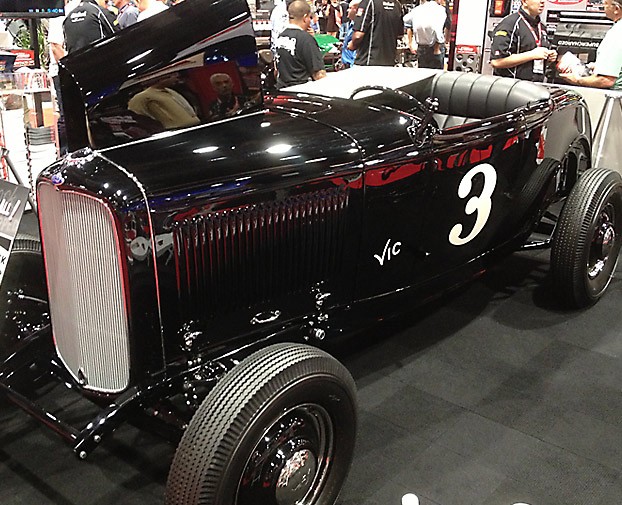 The original Edelbrock '32 Roadster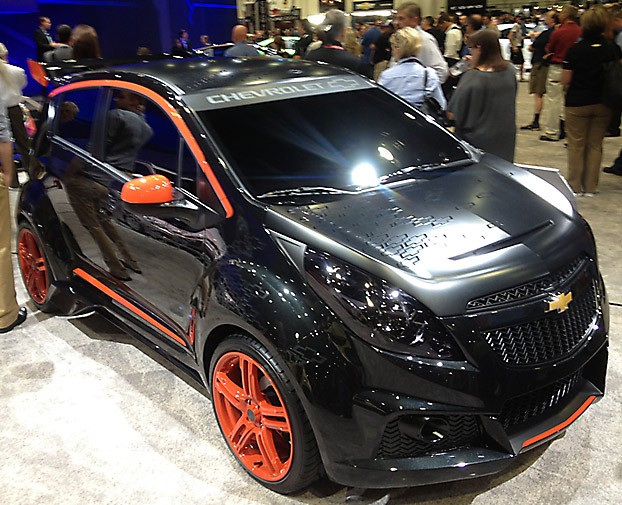 Chevy Spark Sinister concept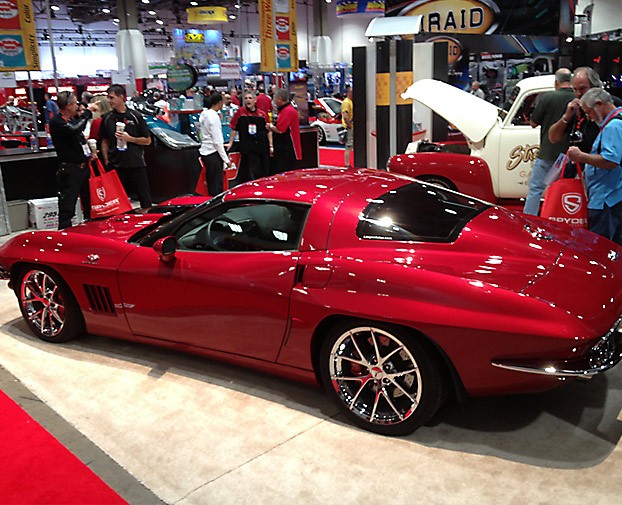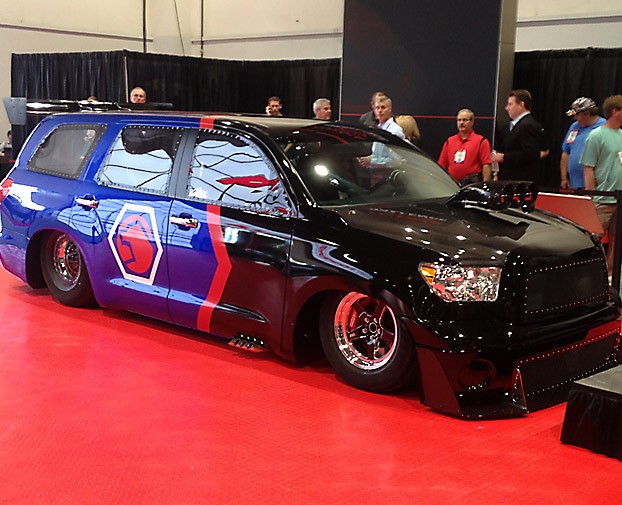 Antron Brown's "DragQuoia" entry in the Toyota Racing Dream Build Challenge. That's a Sequoia under there...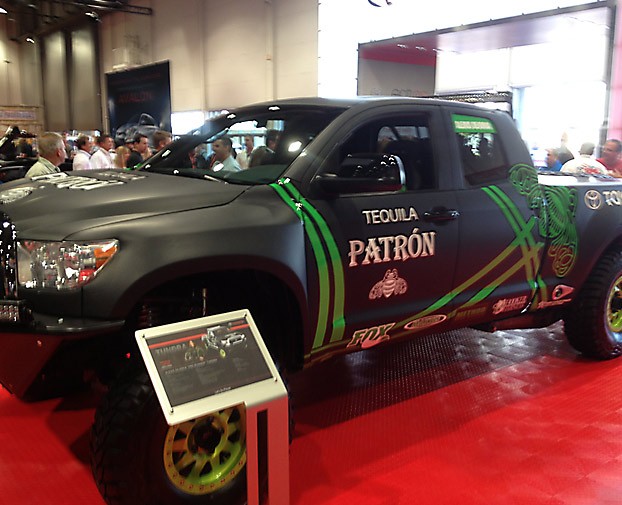 Alexis DeJoria's entry in the Dream Build Challenge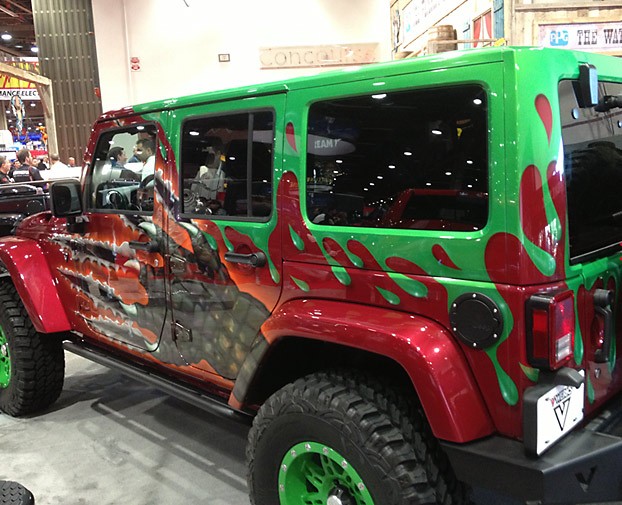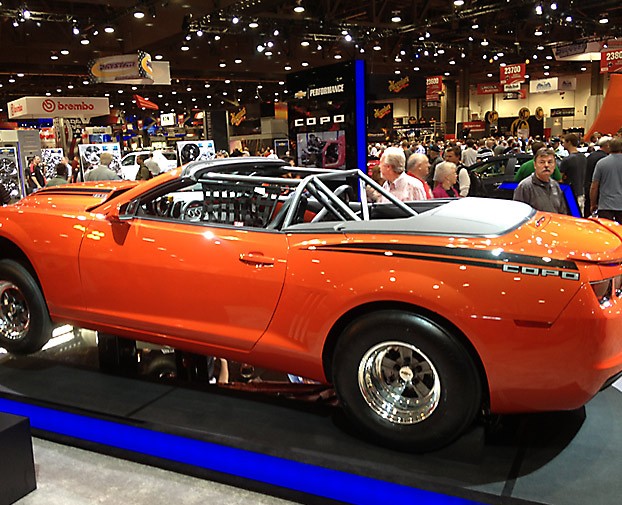 Custom topless COPO Camaro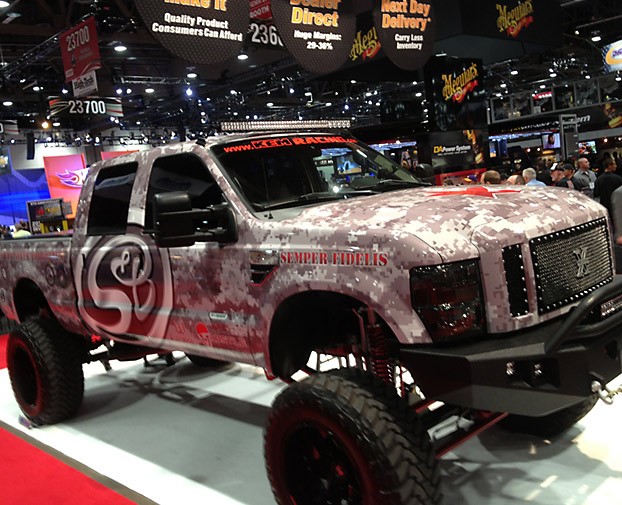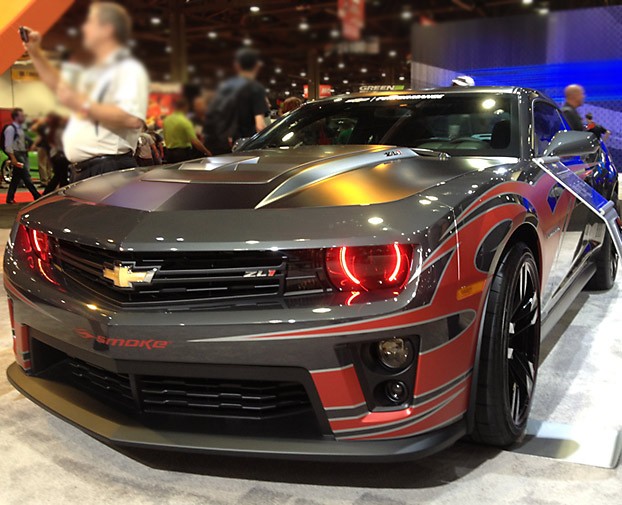 Tony Stewart's Camaro ZL1 concept show car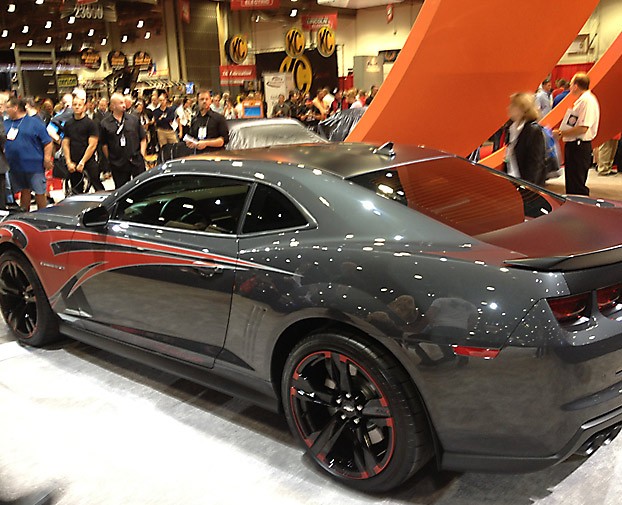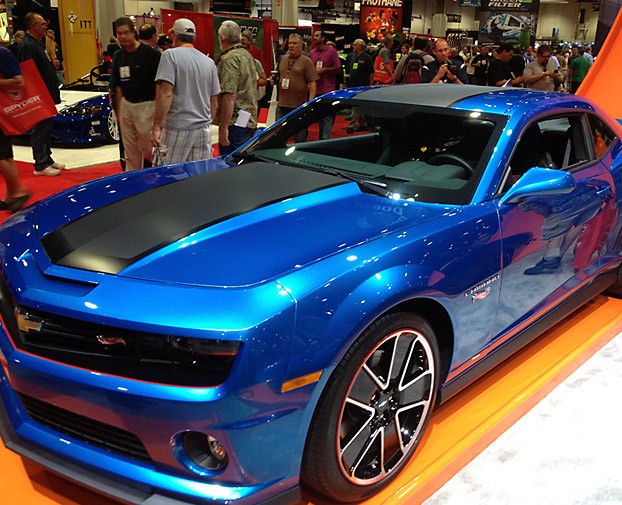 The recently announced Hot Wheels edition Camaro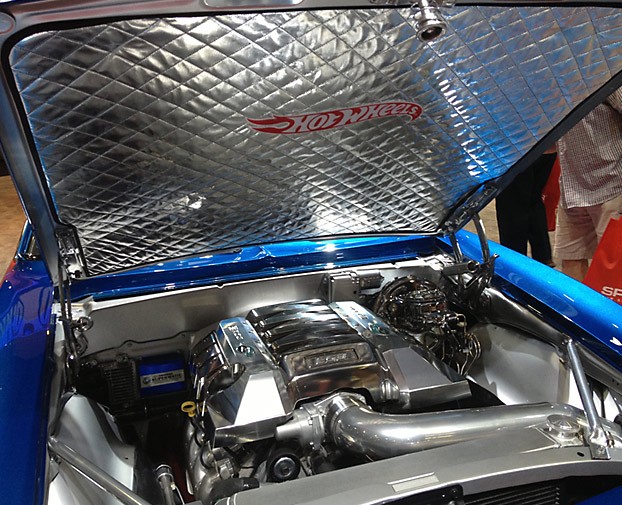 Under the hood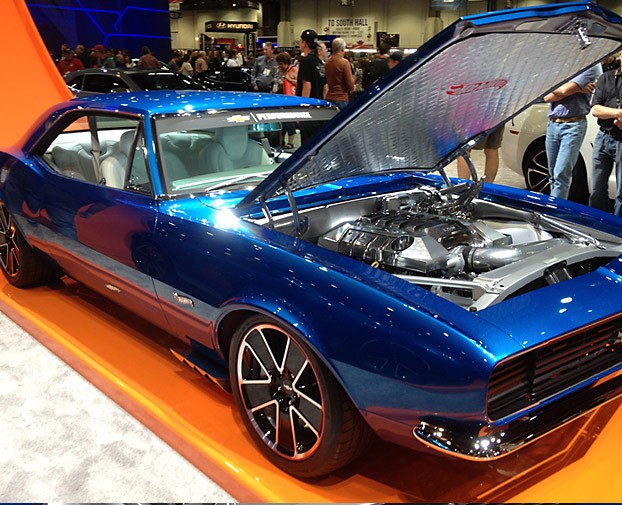 And one for you classic Hot Wheels lovers...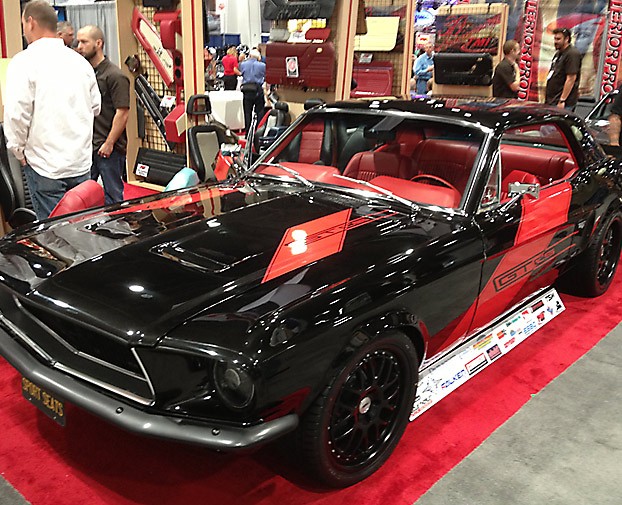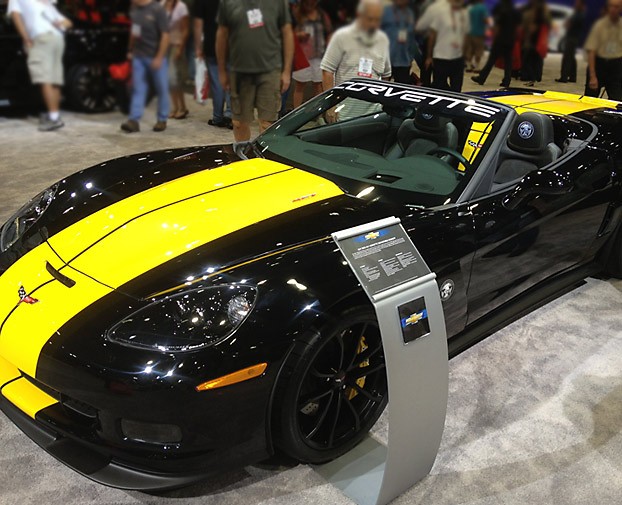 Guy Fieri cooked up a Corvette concept to drive to his drive-ins, diners and dives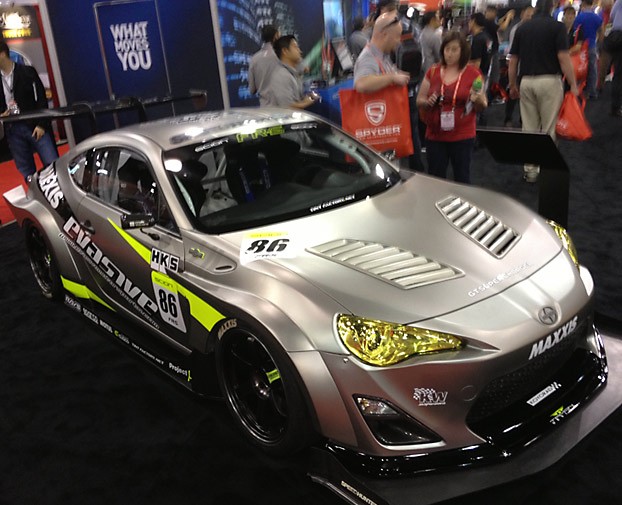 A tricked out Scion FR-S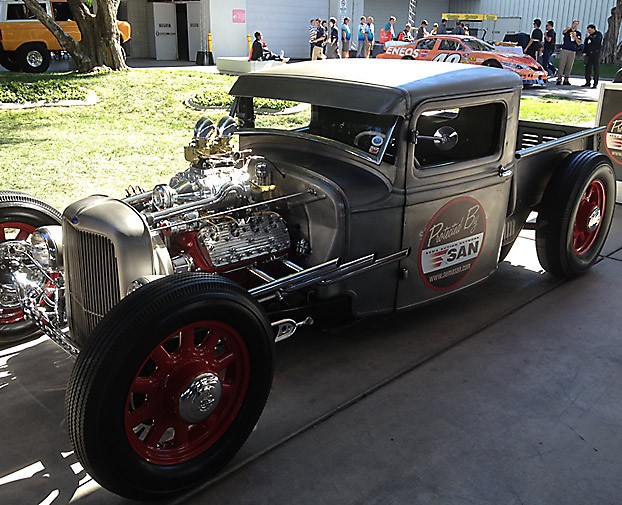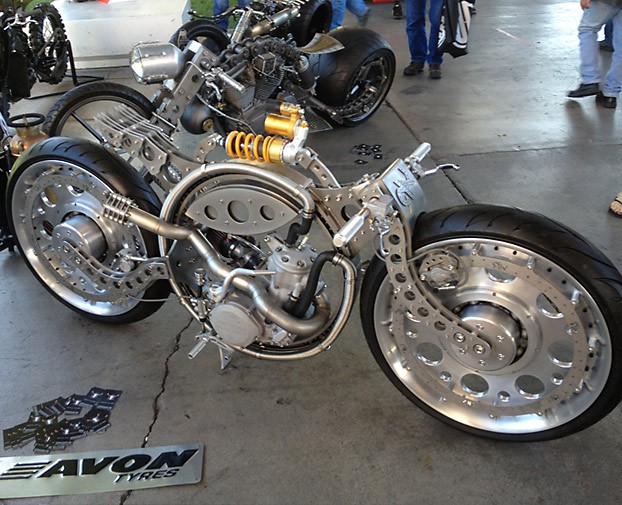 Creative bike... but where do you sit?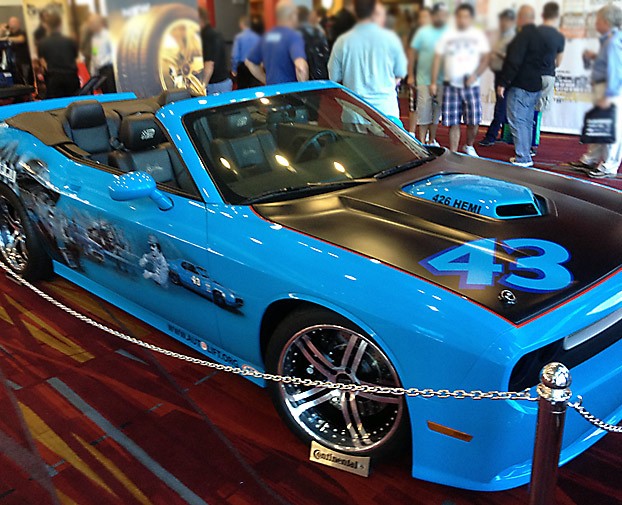 Richard Petty tribute Challenger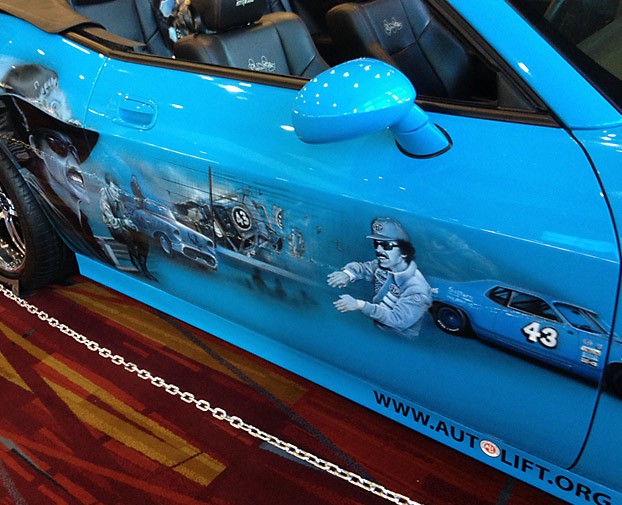 One way to rustproof your Lambo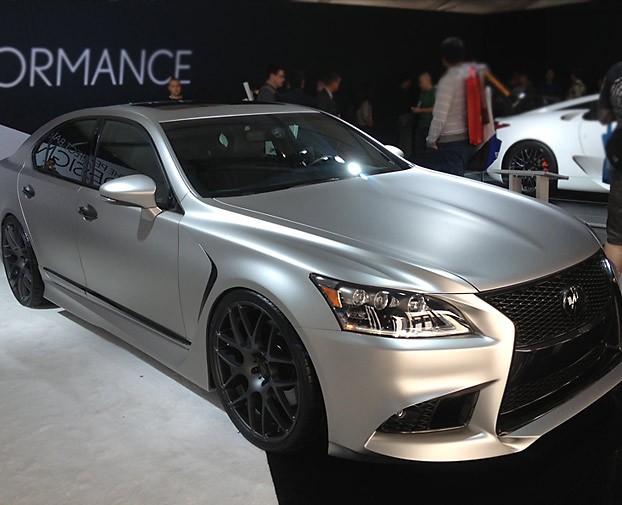 Lexus' Project LS F Sport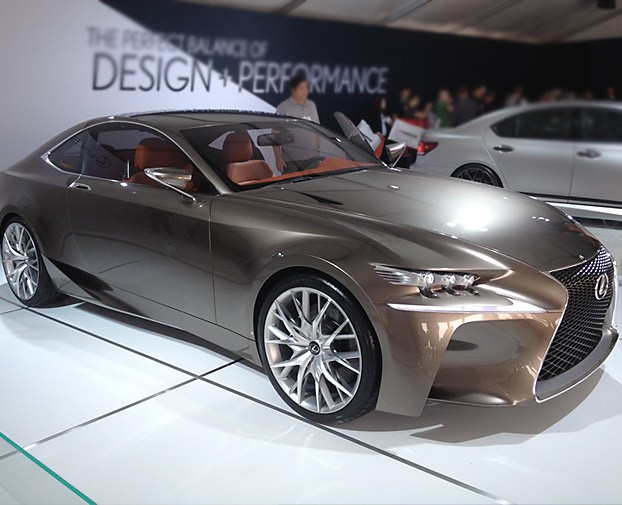 Lexus LF-CC concept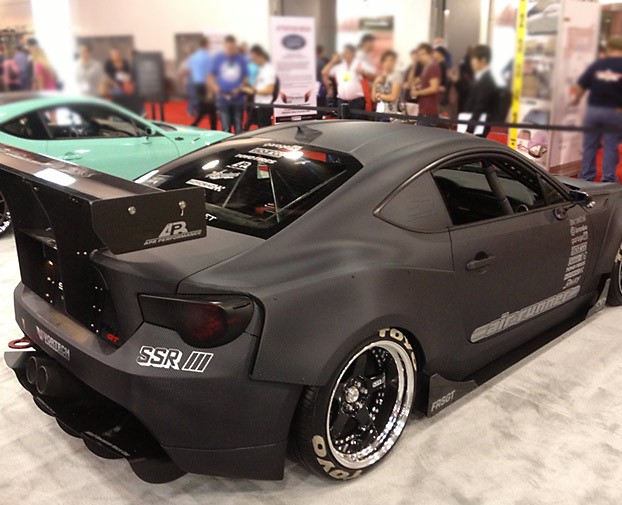 Daniel Song's Scion FR-S Tuner Challenge entry