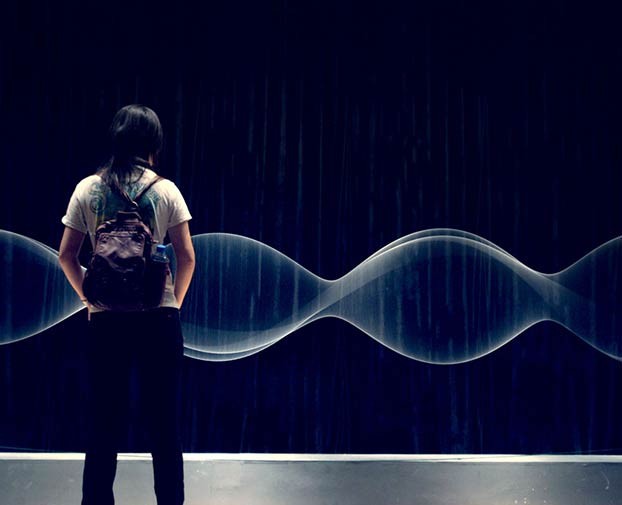 Image: Daniel Palacios
You know the saying: Seeing is believing.
But how do you visualize something that's typically unnoticed by the human eye? Daniel Palacios did so by tying the ends of a rope to two turbines. The rope creates noise but also represents sound waves visually.
Palcios explains a hypnotic element to his project, Visualizing Sound, which is on display in Spain's LABoral Central de Arte y Creación Industrial until June 25.
But even though this could seem like a mere representation of what we can't see for ourselves, beyond the persistence of vision, it connects with our most visceral side, combining the intangible beauty of the represented graphic with the brutality of the sound it produces, creating a hypnotic environment of audible results and unique visual stimulations.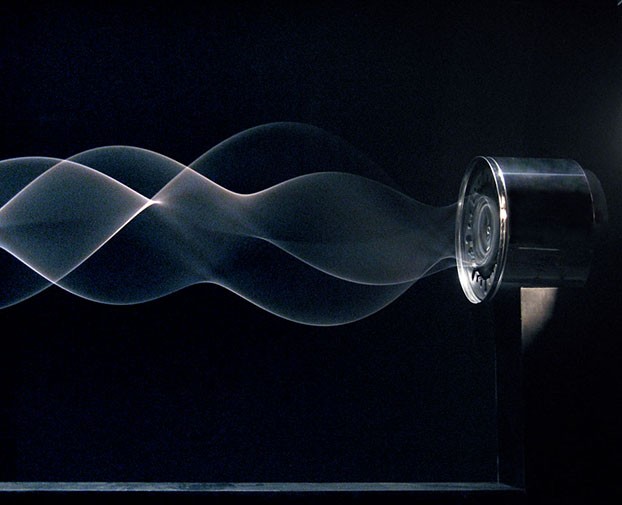 Image: Daniel Palacios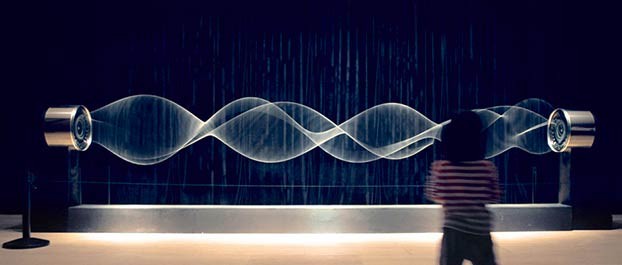 Image: Daniel Palacios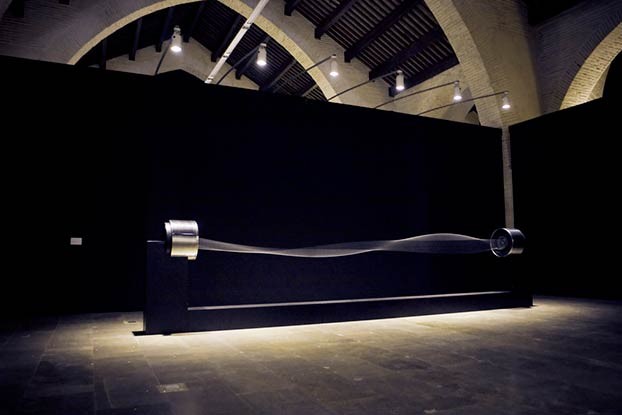 Image: Daniel Palacios

Image: Daniel Palacios