A group of students danced their way to explaining complex scientific concepts. And we have the video.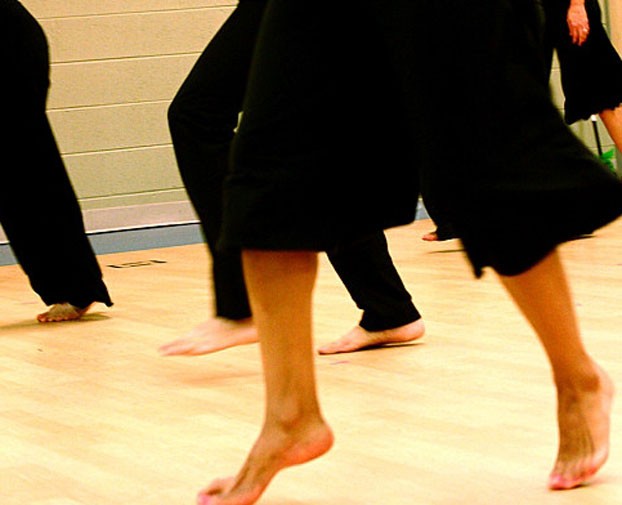 Trying to wrap your brain around selective laser melting? Or what about the epigenetic effects of junk food or pigeons' reactions to unresponsive mates?
A group of students danced their way to explaining these concepts through the "Dance Your Ph.D." contest. The winners of this year's event were announced late last week.
Joel Miller of the University of Western Australia, the overall winner, tests the durability of alpha titanium and beta titanium crystalline forms by using lasers to create alloys of the two. After comparing each material (having them square off in a dance battle), he finds favorable properties in both. As a result of his Ph.D. work, he's helped create a stronger, longer-lasting material for hip replacements.
His video was created using 2,200 photographs "because we didn't have a video camera, but also (and more importantly) because stop motion, even though tedious to shoot, is fun," he writes on his Vimeo page.
The music is "Mischa" by unsigned Perth indi-electropop outfit The Transients.
Microstructure-Property relationships in Ti2448 components produced by Selective Laser Melting: A Love Story from Joel Miller on Vimeo.
The contest has one main rule — the Ph.D. student who conducted the research has to dance in the video. Here's a list of all 55 entries this year, via Science, one of the contest's sponsors.
Judges, including choreographers and scientists from a range of institutions, scored submissions in four categories: physics, chemistry, biology and social science. For winning the contest, Miller received $1,000 and will claim his title at the TEDx conference this November in Brussels, Belgium. His work, which relied solely on photography — not video — gave him the creative boost needed to win. The other three winners received $500 each for putting forth their best moves.