Say Goodbye to Photobombing with Canon's Priority Facial Recognition Feature
While funny, photobombing is also annoying. A new feature from Canon could mean the end of the phenomenon. After playing with Canon's new ELPH series and PowerShot G1 X cameras, Digital Trends discovered a new face recognition feature that can differentiate between friends and strangers. Canon's new Face ID can tell the difference between kids [...]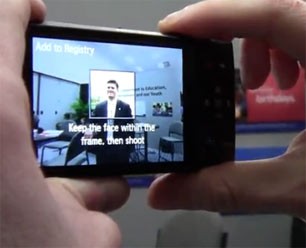 Image: Digital Trends
While funny, photobombing is also annoying. A new feature from Canon could mean the end of the phenomenon.
After playing with Canon's new ELPH series and PowerShot G1 X cameras, Digital Trends discovered a new face recognition feature that can differentiate between friends and strangers.
Canon's new Face ID can tell the difference between kids and adults in group shots. With infants, for instance, the camera can recognize if babies are sleeping or smiling, and the camera adjusts its settings accordingly.
With a built-in recognition system, Canon said the camera can store details of 12 people, including names, birth dates, pictures from different angles. When the camera recognizes the person's face, it focuses on him or her over others.
Follow @alicetruong on Twitter.