Salt Lake City's Beaver Heroes Now Orphans
Salt Lake City's beaver benefactors continue to fight the effects of being doused in diesel, but they are making progress. Sadly, the beavers may have been orphaned by the 8,000-gallons of diesel fuel spilled by a Chevron pipeline. ->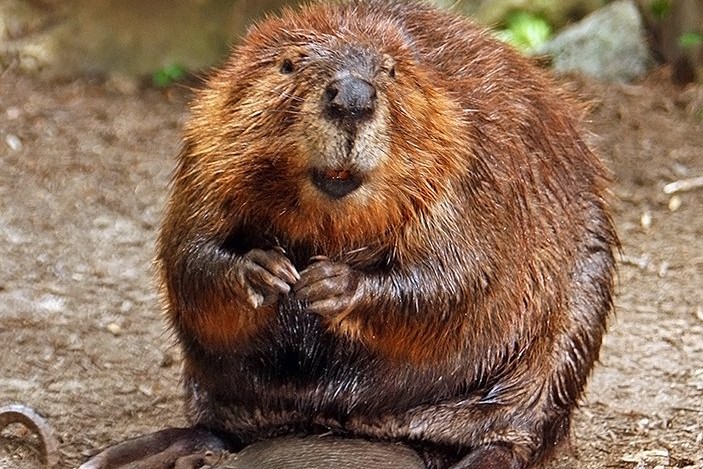 Salt Lake City's beaver benefactors continue to fight the effects of being doused in diesel, but they are making progress.
"We are now fairly optimistic," Dalyn Erickson, executive director of the Wildlife Rehabilitation Center of Northern Utah, told DNews. "For the first two days it was hard to say…but now we are seeing the light."
ANALYSIS: Heroic Beavers Save Salt Lake City
A third beaver is now in the care of Erickson and her team at the center. The third beaver came in covered with thick sludge, but seems to be recovering faster than the original two. Erickson believes this third beaver may be from a different family, whereas the original two are siblings.
All three beavers showed signs of intestinal problems resulting from diesel fuel ingestion. However  every member of the trio ate at least a little bit during the past two nights.
NEWS: Could Viagra Help Save Tigers?
Erickson's team spends twelve hours per day with the beavers, including nine hours of "tub time" helping the beavers swim. The second and third beavers to come into the center have made the most recovery and are starting to show normal beaver behaviors, such as slapping their tails when startled.
Sadly, the beavers may have been orphaned by the 8,000-gallons of diesel fuel spilled by a Chevron pipeline.
The band of beavers under Erickson's care are yearlings. Beavers maintain family groups, so the yearlings were probably still living with their parents.
However, no older beavers have been brought to the center from the poisoned pond at Willard Bay State Park. Erickson suggests this may be a bad sign.
IMAGE: The North American beaver, Castor canadensis (Stevehdc, Wikimedia Commons)