Safety Device Calls For Help with One Button
Location tracking, two-way cellular communication and single-button operation make this personal safety device a great call.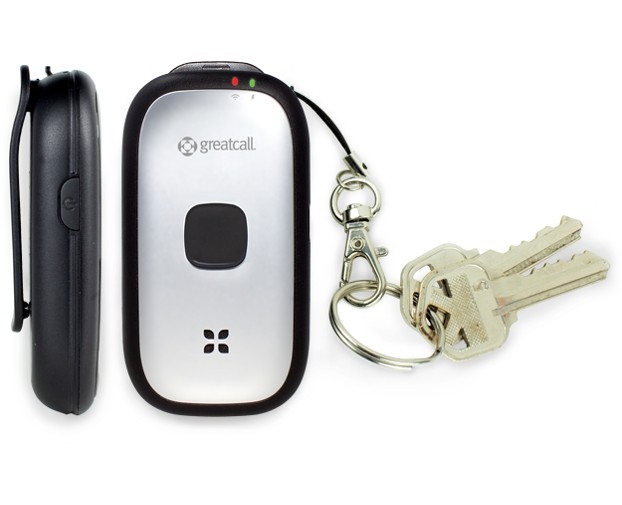 GreatCall 5Star Responder: $49.99 device, $35 activation, $14.99 monthly service
Most of us probably remember the "I've fallen and I can't get up" commercials from the 80s. They advertised a convenient service that called help to your home. Unfortunately, uncomfortable and threatening situations arise outside the home…and away from the car. And unless you're in an extremely urgent situation like a fire, heart attack or robbery, you may feel guilty or uneasy about calling 9-1-1.
Just last week, GreatCall — the folks who introduced the easy-to-use Jitterbug phone — announced their 5Star Responder. It's a sleek, small, simple device that with the press of a button links you to professional help in determining the appropriate course of action when your personal safety or security is threatened.
The Responder's range is pretty much anywhere in the United States you can get cell service. Whenever you press the button, you're immediately connected via the built-in external speaker to a response agent who's 1) Trained in CPR and other emergency protocols, 2) Certified by the National Academies of Emergency Dispatch and 3) Based in the United States, with translation support in over 100 languages. The agent identifies you based on a stored comprehensive profile with pertinent personal details (such as emergency contacts and medical conditions) that's secured by an SAS 70 Type II certified data center, is HIPAA compliant and will only be shared with first responders in an emergency.
When you ask for help, the agent determines your location using a combination of GPS technology, stored frequent locations and advanced location training. At that point, they assess the situation and may conference in family or friends, help you access an English or Spanish nurse, dispatch 9-1-1 emergency service or stay on the line to provide additional assistance as needed. (By the way, if you initially hold the Responder button down five seconds, it bypasses the 5Star Urgent Response agent and goes right to 9-1-1.)
The 2-ounce AnyData-manufactured device — available in black or silver — has an internal antenna and a 500mAh Lithium-Polymer battery capable of 3 to 4 days of standby time before needing a recharge via its Micro-USB port. The $15 per month service is also available on the Jitterbug and as an iPhone app. Each additional user on the same account is couple/family-friendly $8.99 a month. Since it's month-to-month, you can use the service as often as you need or cancel at any time without having to worry about additional fees.