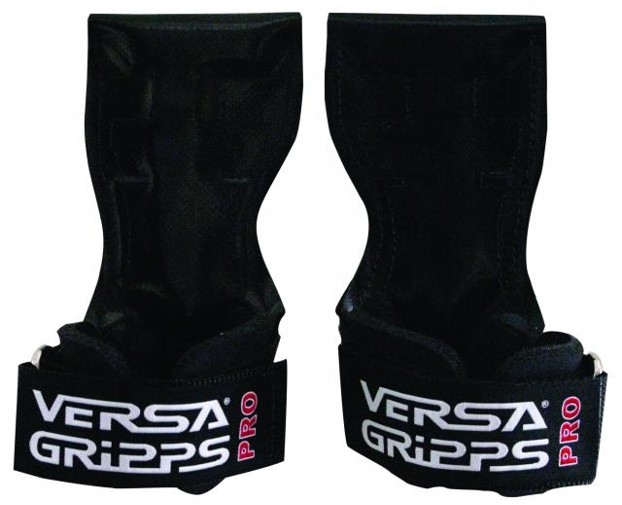 Versa Gripps Professional: $52.50
You need to get a grip. After all, you're finally back to lifting weights on a regular basis. So dropping dumbbells and failing to complete full repetitions simply won't do. Using hooks and straps may seem like a good idea, until you realize they can compromise the nerves and ligaments of your wrists. But these "handy" devices from Versa Gripps are open, which makes them cooler (temperature-wise) and much easier to remove than sweaty workout gloves.
The patented technology uses a self-supported stand-up grip, which you wrap around the bar — differently, depending on whether you're doing a pushing or pulling exercise. They can alternatively be used while traveling, kayaking, water skiing, shopping — any time you're pushing, pulling or lifting and don't want your hands and wrists to suffer the consequences. They are custom engineered from a durable, hypoallergenic, anti-bacterial, anti-microbial material that's — needless to say — very grippy.