Sabertooth Cat Lived in Vegas
Remains of a sabertooth cat that lived 15,590 years ago are found in hills just north of the bustling Nevada city.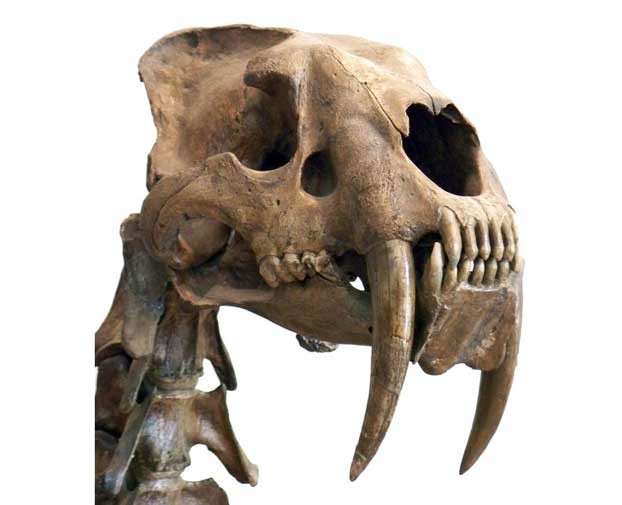 Las Vegas, home of casinos and decadent night life, was also once home to sabertooth cats, as evidenced by the remains of one such animal recently unearthed in the hills just north of the bustling Nevada city.
These wild big felines existed from 42 million to 11,000 years ago. The recent discovery, reported in the Las Vegas Review Journal, marks the first sabertooth cat from the Upper Las Vegas Wash, a fossil-rich region that many hope will soon become a protected national monument.

WATCH VIDEO: From a tiny, tough guy T. rex to a mummified duck-billed dino, take a look at these stories and more in these dinosaur videos.
This particular sabertooth cat lived 15,590 years ago. (These animals are sometimes referred to as sabertoothed, saber-tooth, sabre-tooth).
The find confirms what paleontologists have long suspected. The iconic feline predator was once at the top of the local food chain there, stalking mammoths, camels, bison and other prey.
A team from California's San Bernardino County Museum made the discovery.
"We knew it had to be there," Kathleen Springer, senior curator for the museum, told the Las Vegas Review Journal. "There was all this
amazing lunch everywhere."
"Lunch," in this case, refers to all of the fossilized prey bones littered around the site.
"The sabertooth cat is right up there with the T. rex. That's the one everyone recognizes," Springer added.
These cats had foot-long fangs, a bobbed tail, and a sleek body that was somewhat like a huge version of today's housecats.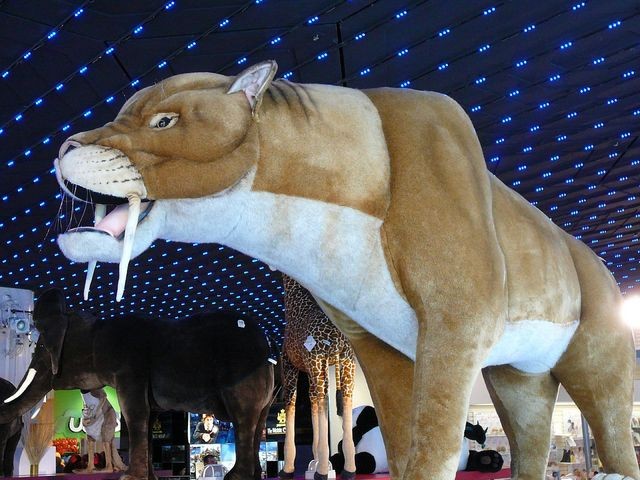 Eric
Scott, the museum's curator of paleontology, first found the site nine years ago. It's taken time for Scott and his colleagues to fully analyze the bones collected from there.
As for the sabertooth cat remains: "They just looked funky," he said. "I saw them on the prep table, and I got a little impatient."
He thought they might belong to a moutain lion, but "they
were way too big."
A comparison with sabertooth cat fossils from the Page Museum at the La Brea Tar Pits in Los Angeles led to a perfect match.
As for why no one has dug them up near Vegas before, he reminded that predators in general exist in fewer numbers than prey. That was true during prehistoric times, just as it is now.
"To come up with a
meat-eater (fossil) at all is unusual. It showcases the significance of
the site, even in terms of the rare animals," Scott said. "We're pretty
excited about it."
He and his team hope to return to the area soon to see what other animal remains they might find there.
(Sabertooth cat skull; Credit: Wallace63; Recreation of a sabertooth cat; Credit: Matt Grommes)