Russia Botches Another Rocket Launch
A Soyuz-2 rocket carrying a military communications satellite failed to reach orbit today after Russia's fifth launch accident within a year.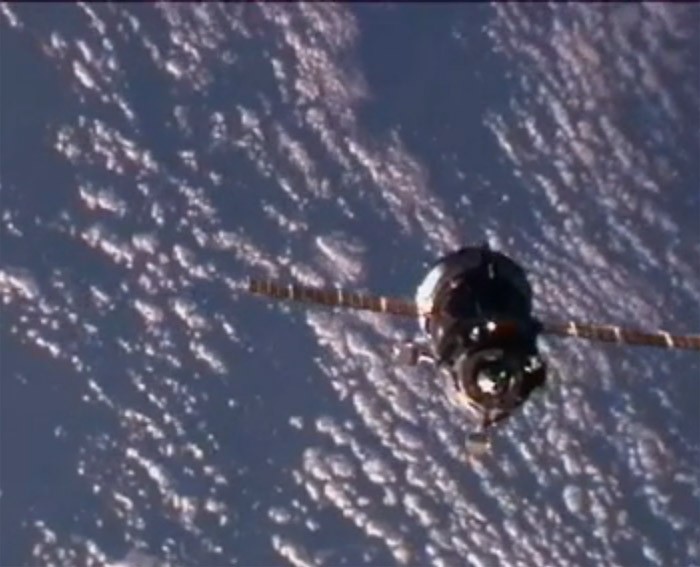 Three hours before a new crew arrived at the International Space Station on Friday, bringing the outpost back up to full staff for the first time in months, Russia racked up its fifth launch accident within a year.
A Soyuz-2 rocket carrying a military communications satellite failed to reach orbit after blastoff from the Plesetsk space center in northern Russia. The botched launch is again due to an upper-stage engine problem.
Though the motor is different from the one used on the Soyuz rockets that fly Progress cargo and Soyuz capsules to the station, the trend is troubling.
"There are problems," Vladimir Popovkin, head of the Russian space agency Roscosmos, said through a translator at a press conference at the Russian Mission Control Center outside Moscow and broadcast on NASA Television following the arrival of the new space station crew.
"There is aging of many resources. We need to optimize everything. We need to modernize," Popovkin said.
"It's also aging of human resources," he added. "Given the troubles we had in the '90s, quite a lot of people left and nobody came to replace them."
NASA said the Soyuz-2 accident is "unlikely to have any effect on operations to the International Space Station," agency spokesman Joshua Buck told Discovery News.
A trio of astronauts arrived at the space station at 10:19 a.m. EST Friday. Russian cosmonaut Oleg Kononenko, NASA's Don Pettit and the European Space Agency's Andre Kuipers blasted off from the Baikonur Cosmodrome in Kazakhstan on Wednesday.
Russian launch troubles had kept the station short-staffed for most of the past three months. Crew flights to the station were delayed while Russian engineers scrambled to find and fix the cause of an Aug. 24 Soyuz rocket failure that claimed a Progress cargo ship. The rocket is virtually identical to one used to fly Soyuz crew capsules.
That accident was traced to contamination or a blockage in a fuel line. Russia beefed up its inspection and quality control systems and resumed flying on Oct. 30.
Kononenko, Pettit and Kuipers join station commander Dan Burbank and two cosmonauts, who have been aboard the outpost since Nov. 16.
The string of launch accidents include the Nov. 9 flight of Phobos-Grunt, an ambitious mission to return soil samples from the Martian moon Phobos. The probe was left stranded in Earth orbit after an upper-stage rocket failed to fire to send the spacecraft on its way to Mars. It is expected to crash back into Earth's atmosphere between Jan. 9 and 16.
Other launch accidents include two Proton rocket failures in December 2010 and August; and the February failure of a Rokot vehicle.
Popovkin took over as the head of Roscosmos in April.
Image: A screenshot of today's Soyuz Expedition 30 docking over the Mediterranean Sea. Credit: NASA Television