Roll Out With Motorized Shoes
Company plans to roll out their first batch of spnKix by 2012, but they need your help.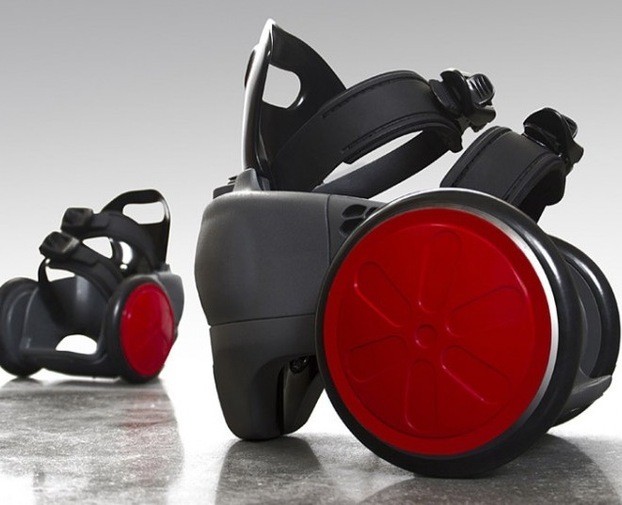 Sure it's great exercise, but let's get down to brass tax here — walking is a drag.
If you've ever caught yourself thinking these sentiments at some point, think of Peter Treadway. He's got a pair of motorized shoes called spnKiX that he hopes to roll out in March 2012.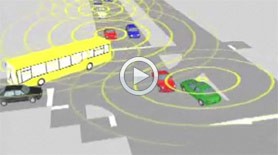 DNEWS VIDEO: FUTURE OF CARS, TRAINS AND PLANES
Over the last five years, these electric roller skates have undergone thirty prototypes and now it looks like they're gliding closer to production.
Each "shoe" consists of a frame made out of reinforced nylon that lazy tech-savvy walkers riders strap on. If a pair of ski boots, a wheel chair and a pair of sandals got together for a threesome, spnKiX is what their baby would look like.
Each shoe contains a wheel motor and a battery pack. A wireless handheld remote control adjusts the speed. Want to go out for a night time stroll? No problem. SpnKiX have a reflector on the back of each shoe.
If you're planning to use them as transportation, don't sell your car or bike just yet. The rechargeable lithium battery is good for 2 to 3 miles and it takes 2 to 3 hours to recharge. However, sidewalk drag-racing is another story. These puppies can hit blistering speeds of up to 10 miles per hour. But lay off the cookies this holiday season, because the maker recommends riders should weigh no more than 180 pounds.
If you're done with your Christmas shopping and have extra cash laying around, then you might want to consider placing a $375 pre-order, because once spnKix go retail, their price will be $649.
The first 100 units are slated to be shipped out by March 12, but that's all contingent on whether the company can raise the $25,000 needed to get them into production. So far they've raised $13,000 with 42 days left to go. Head over to their Kickstarter page if you want to help them get spnKiX off the ground.