Rock Climb in Your Living Room
Gym equipment that's less of an eyesore is the idea behind a new, slick rock wall.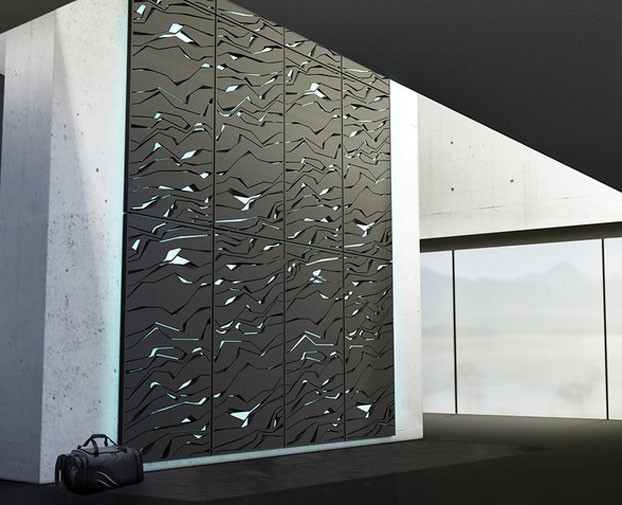 Always wanted a climbing wall at home, but worried that the chalky holds might not blend in with your Italian leather sofa?
Fret no more. Design studio Lunar has come up with a rippled wall that relies on smart phone technology to light up routes and looks more at home in a museum than a gym. Indented waves form holds, and the technology provides endless combinations of routes.
Some contend that the market for sleek, museum-worthy gym equipment may be rather small. Climbers also question the price, as well as the texture and difficulty levels.
"While the sheer surface of the wall certainly adds to its visual appeal, it takes away from its ability to effectively simulate rock climbing, where holds come in all different shapes, textures and sizes. It may be pretty, but it's not exactly the perfect climbing wall … and if you're going to spend the kind of money that Lunar would certainly charge for this creation, why shouldn't you have perfection? That money might be better spent on an annual pass to the climbing gym – or a real Everest expedition," writes Chris Weiss for GizMag.
Still, it's not only toddlers who long to climb on the furniture or declare the kitchen floor "hot lava," forcing creative navigation of walls. Climbers have long outfitted basements with crash pads and climbing holds and transformed garages into bouldering caves, like these. It's just that they're usually not mistaken for art. 
Not a climber? No problem. Lunar is hoping the concept works for a variety of indoor exercise equipment. Here's the company's take on the stationary bike.
Image: Lunar's Nova rock wall