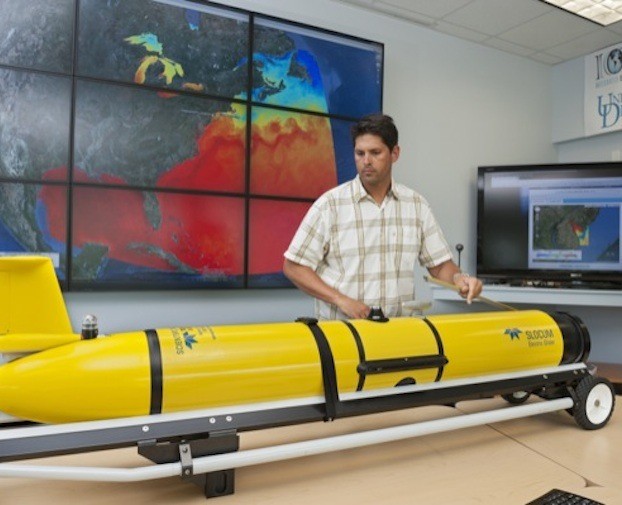 Observing sharks in the wild isn't always the easiest thing to do. Sharks can be tagged and tracked via satellite, but that information gives a mostly two-dimensional view of where the fish has come from and where it's going. Now a group of researchers at the University of Delaware has turned to an underwater robot to observe sharks.
The robot is called the Oceanographic Telemetry Identification Sensor, or OTIS. Shaped like a torpedo, it tracks previously tagged sharks — specifically, sand tiger sharks, stealthily over the course of several days.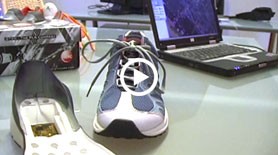 DNEWS VIDEO: GPS Shoe Hotfoots Your Location
Ordinarily OTIS is used to sample water conditions, but this time it was fitted with receivers
to pick up the signals from the shark tags. Since OTIS is remote-controlled,
it can be sent to follow a shark and report back in real time, giving a much
clearer picture of where the animals travel.
OTIS meanwhile, will
help the scientists figure out what kind of water conditions sharks like to swim
in during their travels. The robot will test the temperature, clarity and
oxygen levels. This too could offer insight into behavior — and also how to
protect the sharks. The species is listed as "vulnerable" by the International Union for the
Eventually the information could be combined with other data gathered from other shark-tracking technology. One type of tag transmits its location
while listening for the "pings" from other sharks tagged with the
same device. That means scientists can see not only where a shark is but how
many of her fellows are nearby. This offers insight into
sharks' social behaviors and the location of their habitats.
Credit: Evan Krape / University of Delaware