Robot Ready for Innovation Right Out of the Box
Willow Garage recently announced the availability of a more affordable, single-arm version of their PR2 robot platform.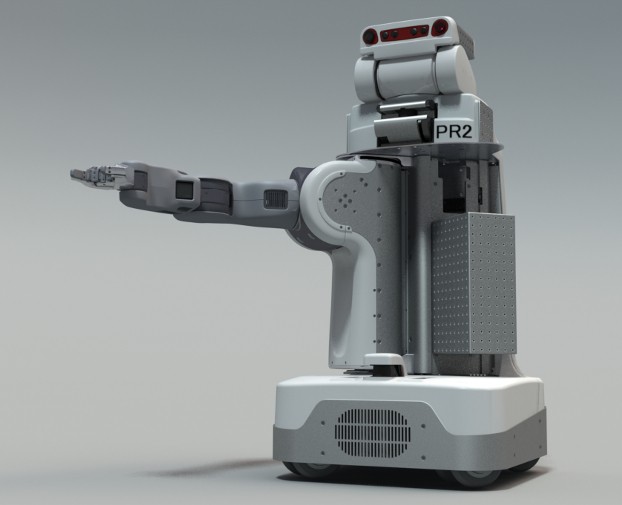 PR2 SE: $285,000
What do old-fashioned slot machines, the real killer in "The Fugitive" and Willow Garage's newest personal robot have in common? One arm. Last week, Silicon Valley-based Willow Garage made the PR2 SE available for $285,000, which can be further offset by 30 percent for individuals judged to have made significant open source contributions. A second arm can be added later for $100,000. That model, as compared to purchasing its original $400,000 dual-armed sibling, may be more compelling for researchers applying for grants through such programs as the NSF's National Robotics Initiative.
Right out of the box, the PR2 SE and ROS (Robot Operating System) provide a complete hardware and software ecosystem in which researchers and developers can immediately begin innovating — especially with the updated sensor suite incorporating a Microsoft Kinect device, adding to its laundry list of impressive specs. It may only have one appendage, but the 5-foot, 5-inch PR2 SE has dual onboard servers, dual Quad-Core i7 Xeon processors and dual hard drives — including a 1.5TB removable external drive.